Holiday pressure: are you feeling it yet? We love it but the most wonderful time of the year can be a little crazy. Show your best self and keep that holly jolly smile in place with comfortable support. While the suit is, of course, important, the underwear is the roots your polished party look grows from. Get the basics right and the rest will follow.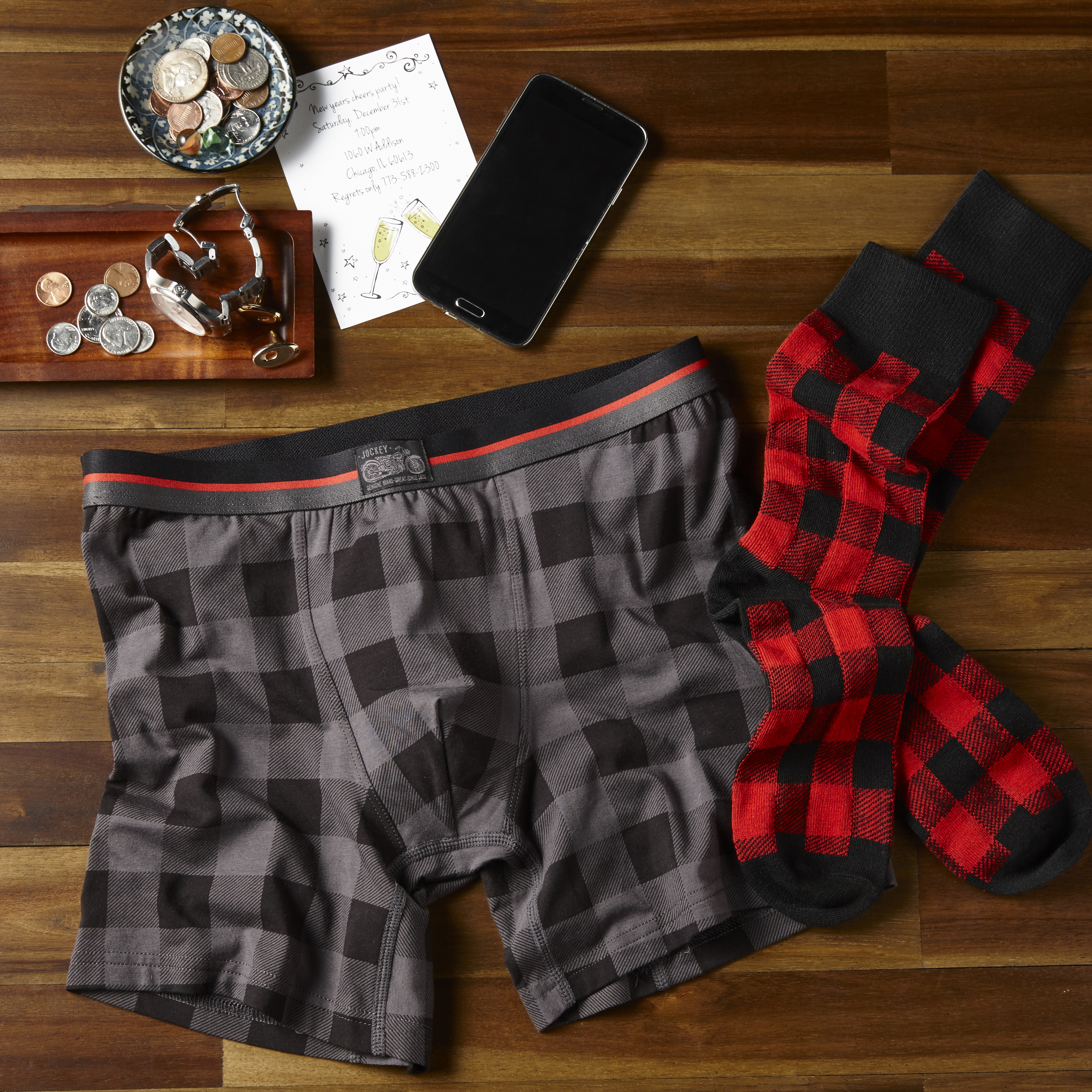 For the most part, your holiday look is suited-and-booted black tie. But that doesn't mean you can't add some color (on the inside at least). Give your look a festive boost with our jazzy prints and shades.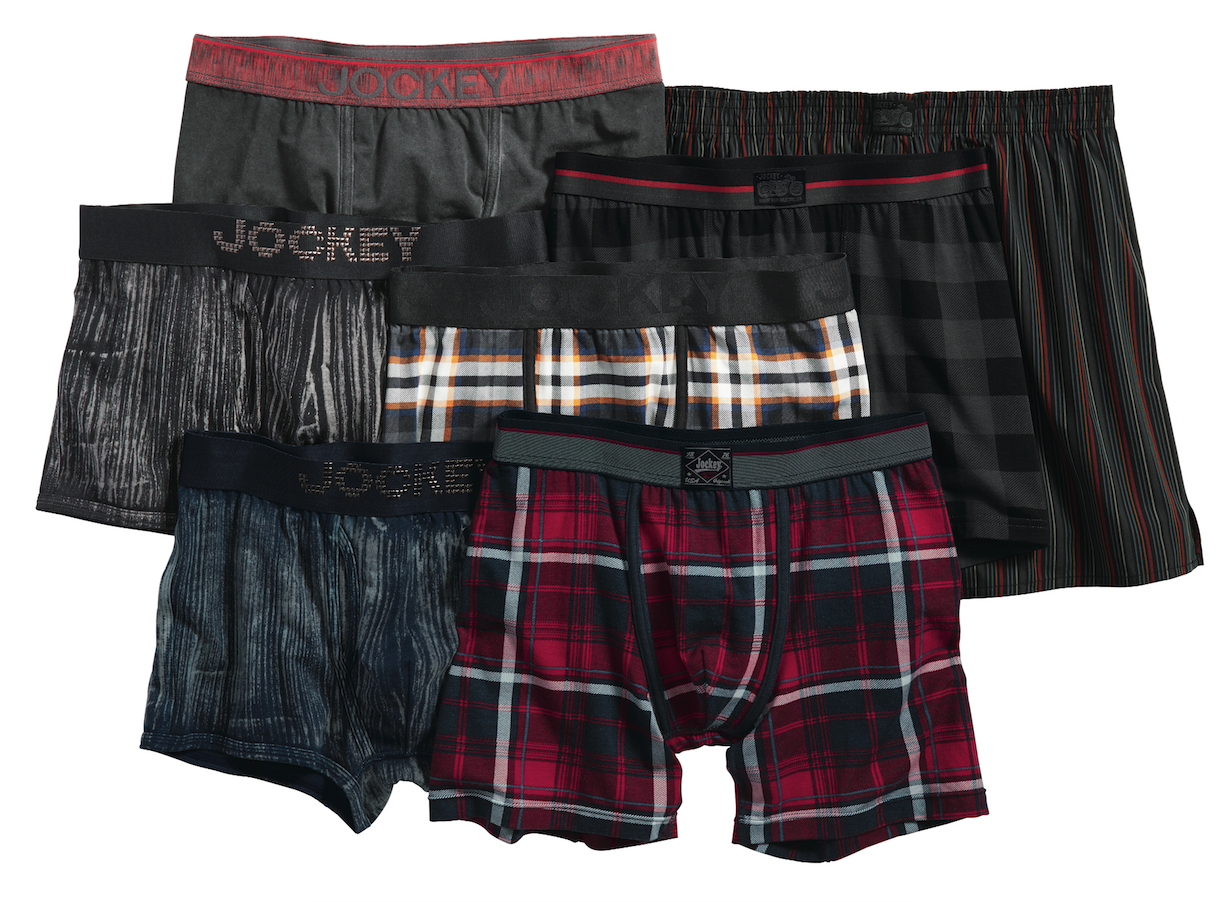 These designs are guaranteed to get you in the holiday spirit. In a crimson and navy check or an icy blue stripe, Jockey® Fashion Underwear is the perfect holiday addition to your most dapper look. The Jockey Brooklyn Club Plaid Brief has a snug, stay-put fit and colorful design to keep you comfortable throughout the festive season. Prefer a boxer? Try the Brooklyn Club Plaid Boxer Brief with a no-fly design for added support.
Tartan is the ultimate holiday pattern. Display your festive feels in our Jockey Tapered Blended Boxers in plaid. This four-pack comes in a selection of reds, greens and blues to see you through party season. The slim fit and curved hem offer sleek coverage that won't pile or show lines under your best suit to keep you looking suave. In a lightweight cotton blend, you're guaranteed to stay comfortable all night.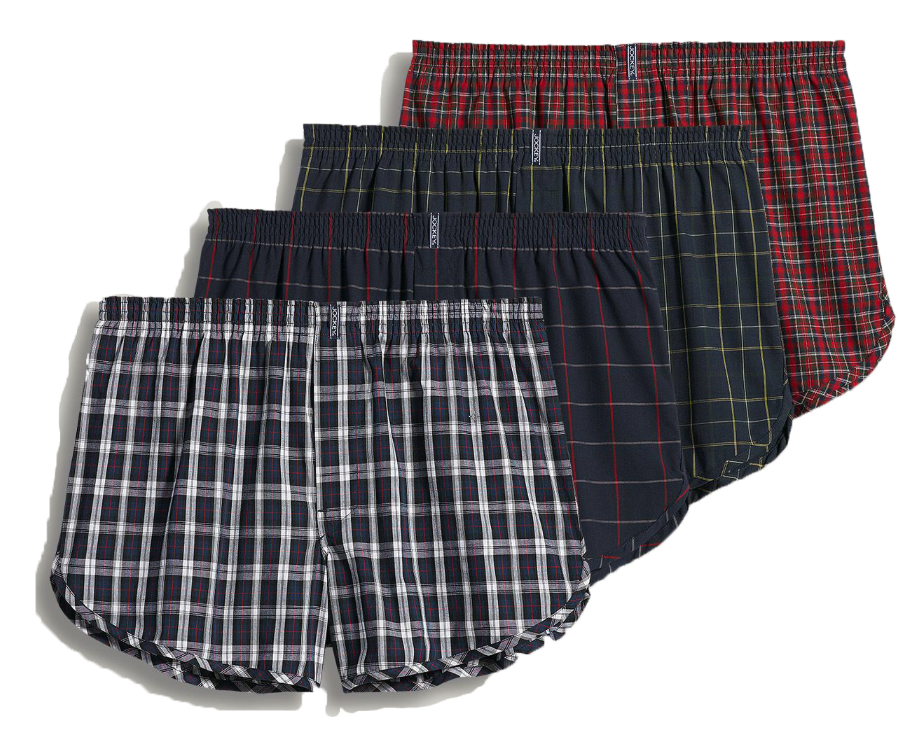 Take inspiration from the big guy himself and jolly-up your look with some festive red briefs. Try our Pouch Boxer Brief in Majestic Crimson to get you in the holiday spirit. The loud shade is perfect for saving for your holiday best. The mid-rise and full coverage cut that extends to the thigh will keep you ultra snug underneath your suit.
A horizontal fly offers a secure fit and exceptional comfort. For colder evenings, try a Pouch Midway Brief that extends all the way to mid-thigh. With a discreet cut, nobody needs to know your secret to staying toasty.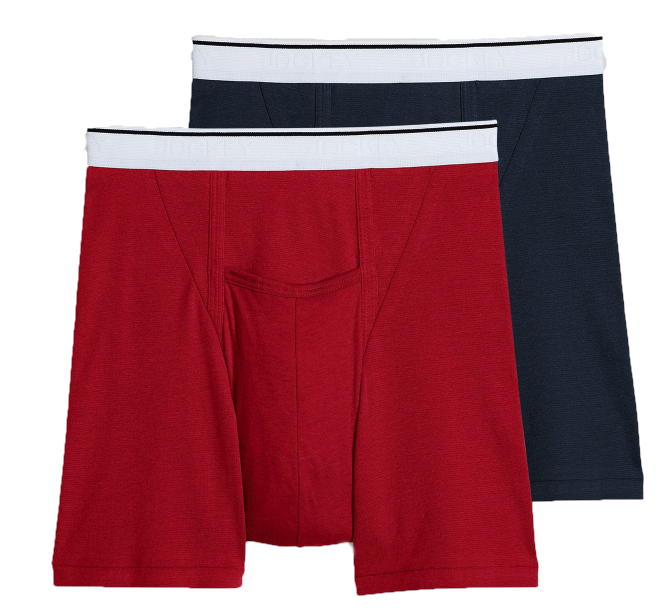 Unlike your briefs, it's always socially acceptable to flash a bit of sock. Why not give a glimpse of a Santa-worthy print when you take a seat. Our Argyle Crew Socks are perfect for adding a subtle hint of color. For a preppy finish, try our Fashion Polka Dot Crew sock.
Whether it's worn as an undershirt underneath your suit or alone as a fashion statement, it's all about the perfect fit. Whether your preference is classic fit or slim fit, v-neck or crew-neck, black or white, we've got the perfect fit for you and any occasion.