As many of you know, last week we partook in a week-long celebration of underwear! To honor and celebrate the product that made our brand famous, we asked our fans to tell us about their favorite underwear, asked them a bit of Jockey trivia, and gave them the opportunity to get creative with an exclusive underwear coloring book. In case you missed it, here's a breakdown of everything that happened last week during our Underwear Week celebration:
We published an article, 8 Common Underwear Mistakes We All Make, to our blog. It contained some usual mistakes that women make with underwear – and how to remedy them!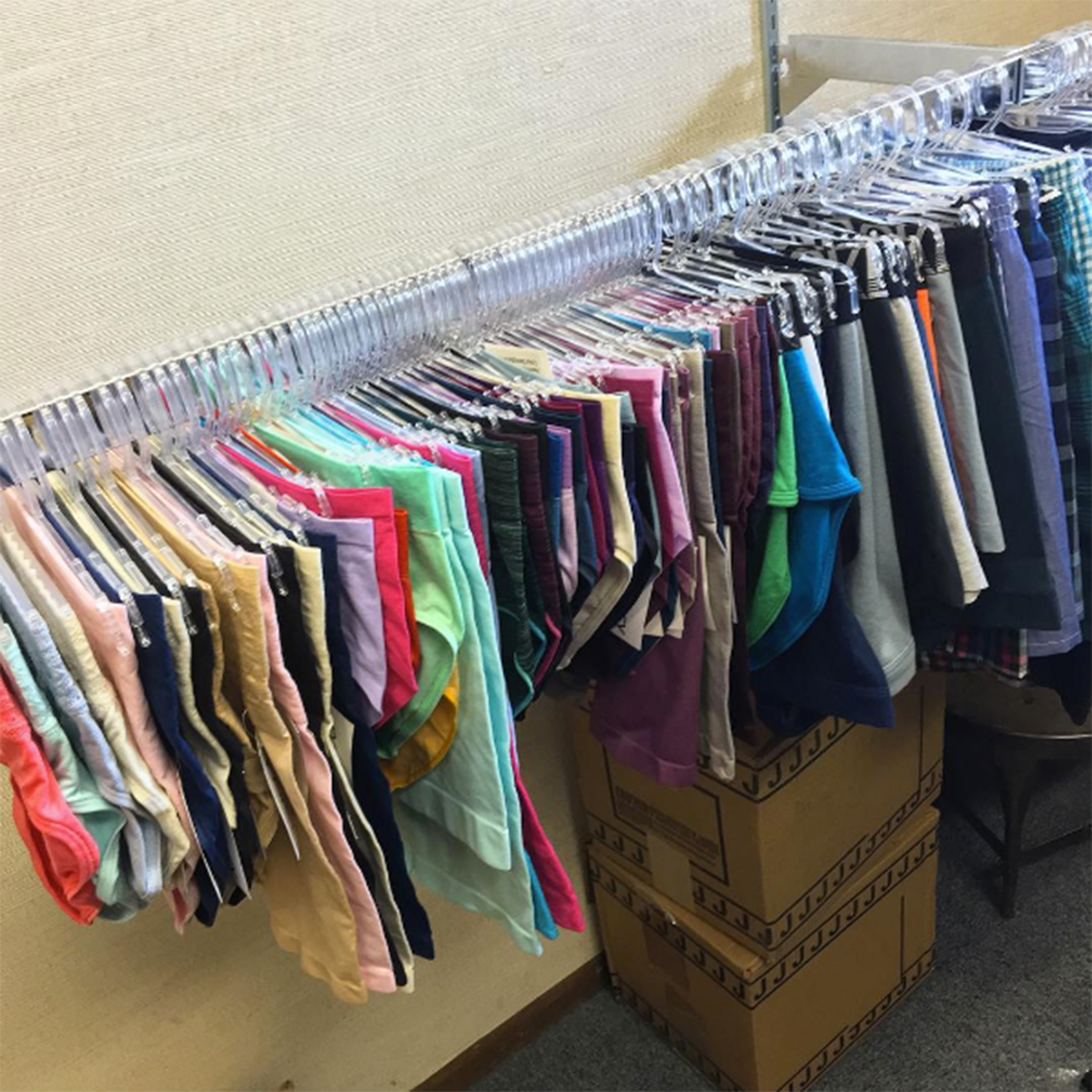 We also took to Twitter to ask our fans what they look for most when buying underwear, such as color/pattern, style, and material. The most popular answer was material (51% of respondents said this)!
We also asked both men and women about their favorite style of underwear. Here were the results:
On Tuesday, we announced the Coloring Book Contest! We gave Jockey fans the opportunity to color in one of our personalized Jockey coloring pages for a chance to win a Mini Briefs Prize Pack!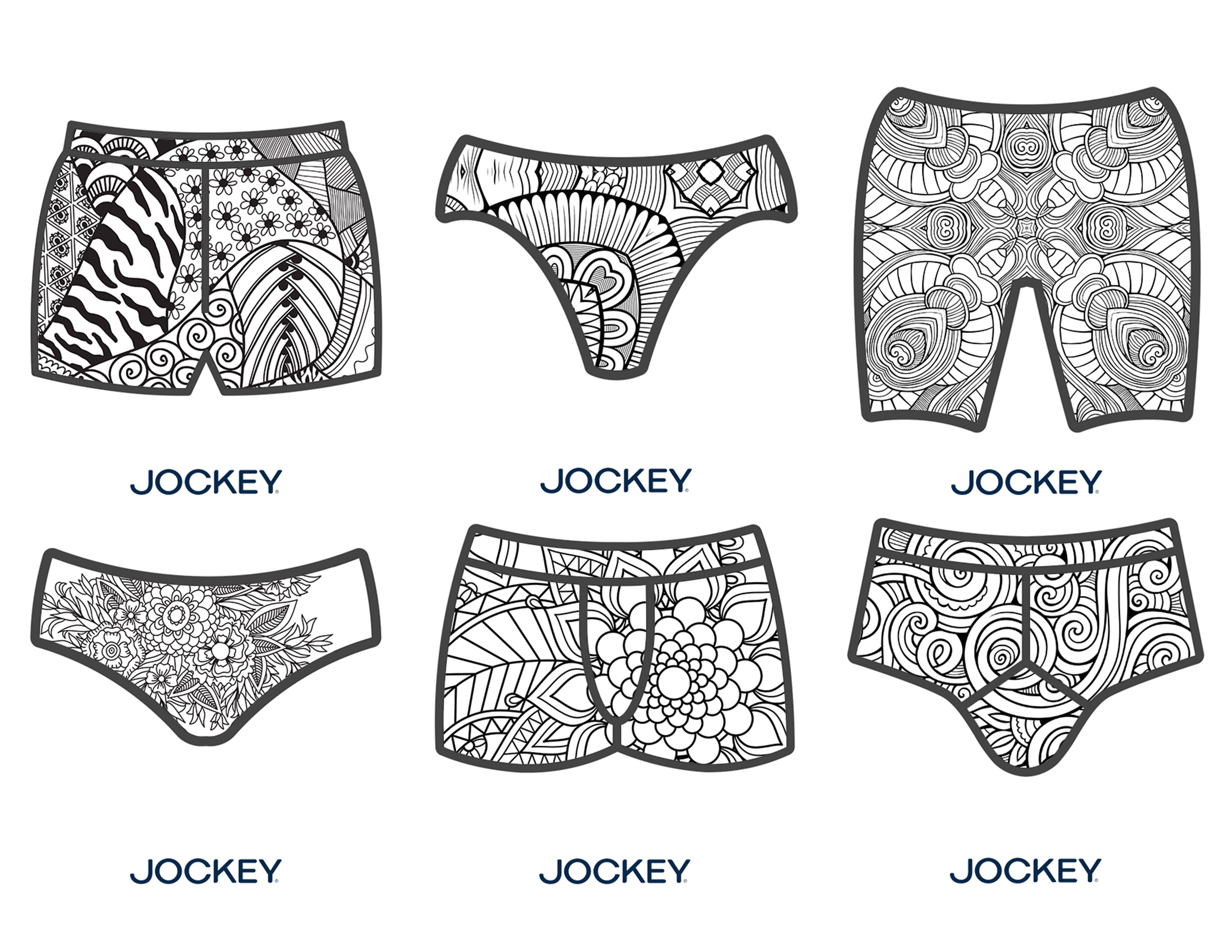 Thank you to everyone who participated in the contest! We loved looking at what our fans made. Here are some of the colorful submissions we received: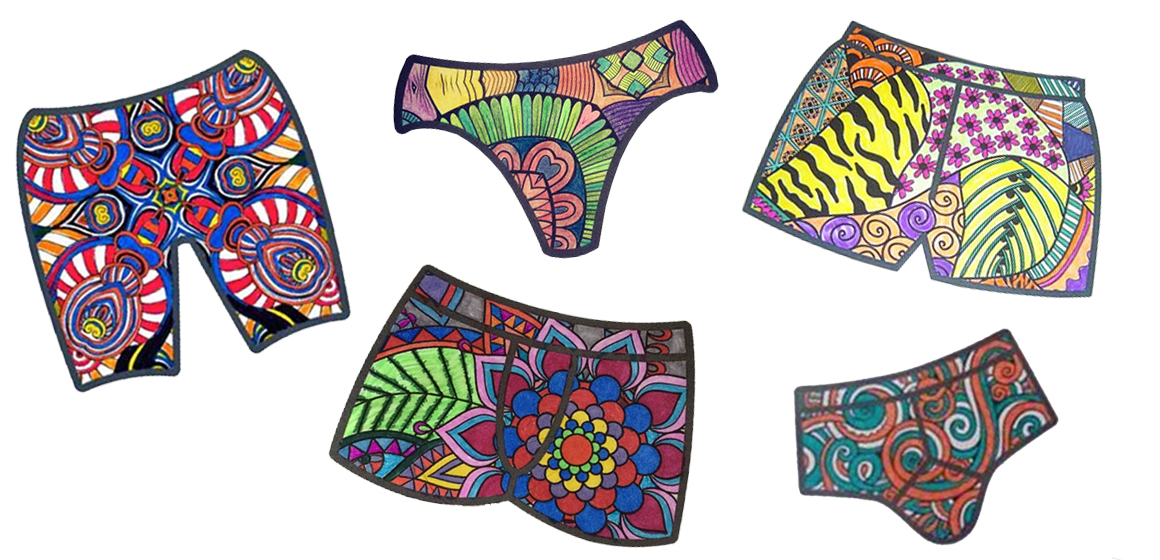 And congratulations again to Jill, Brian and Ronda, our three winners! We hope you enjoy your Prize Packs!
Although the contest is over, you can still download and color your own pair of Jockey underwear! Click here to access them!
We shared another great underwear article on Wednesday: The 5 Underwear Questions You're too Embarrassed to Ask (But We're Not!). It gave helpful tips for selecting the best underwear and hygiene in the nether regions of your body.
For Thursday, we posted this vintage advertisement on Instagram and asked our fans a trivia question on Twitter: What year did we invent the classic y-front brief?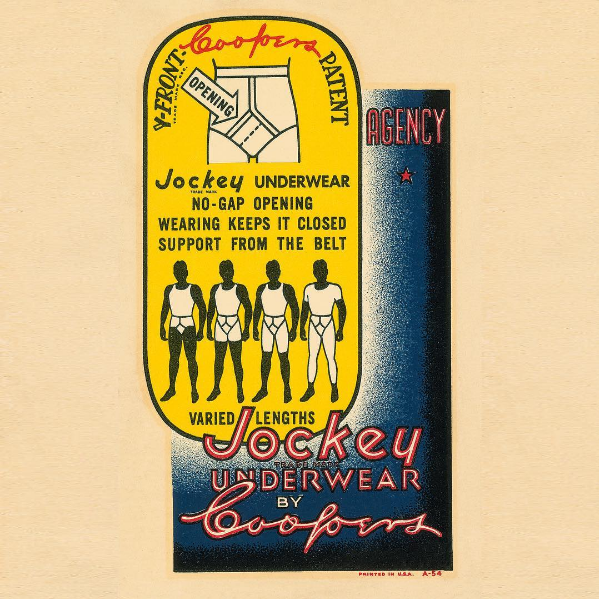 The correct answer was 1935. Out of the people who guessed, 30% got it right!
We had so much fun celebrating underwear with you all last week. Overall, we saw Underwear Week as a huge success! Thank you to everyone who submitted a coloring page, voted in our polls, and stayed tuned with us throughout our celebrations. What would you like to see more of when Underwear Week 2017 rolls around?