You might be thinking – who has the time or the patience to keep their underwear drawers organized – and what is the point?

When you think about it, your underwear drawer is the starting point of your dressing routine. Now, we might be a bit biased, working at an underwear company and all, but trust us – once you do this you'll be surprised by how much space you now have in your drawers.
 We have gathered some helpful tips from the professionals here at Jockey on the best ways to turn your underwear drawer from an overwhelming mess to clean and tidy.
The Starting Process
1. Empty out the drawer and get rid of all the unmentionables…(you know what we mean).
2. Group undergarments out by type  – undershirts, socks, camis, bras, underwear, etc.
3. Take each group and further sort out by style
Underwear (boxer, brief, boxer brief, bikini, hipster, boyshort, thong,etc.)
T-shirts (v-neck, crew-neck, tank, black, whtie, etc.)
4. Based on the quantity of each group, determine how you want to organize and keep your undergarments.
Here are some tips to follow while organizing. 
Group by style – know how many pairs you have – if you need to do laundry or stock up.
Rolling saves the most room and prevents wrinkles/creases – good for different styles.
Folding/stacking is good for multiple pieces that are the same style.
Display the underwear band – shows you what style it is without having to completely unfold the pair.
Always roll/fold t-shirts so that the neck (V-neck/crew) shows – that way you don't have to rustle through every shirt to find the right one.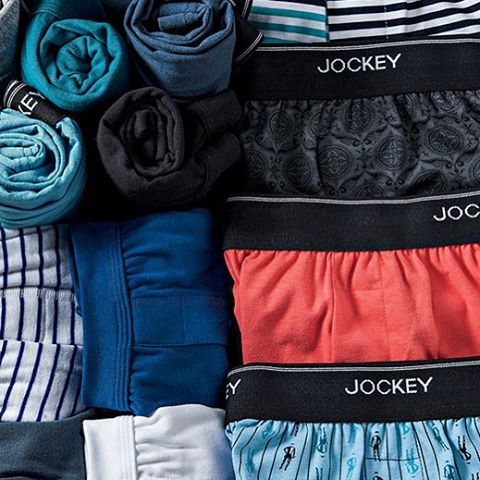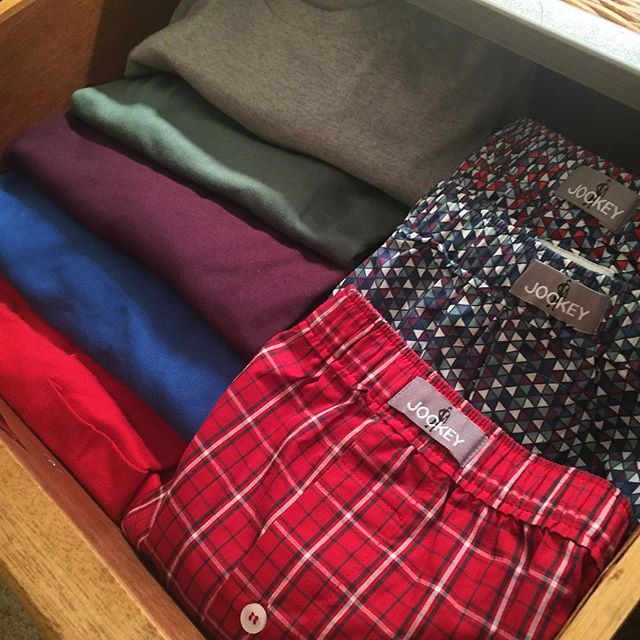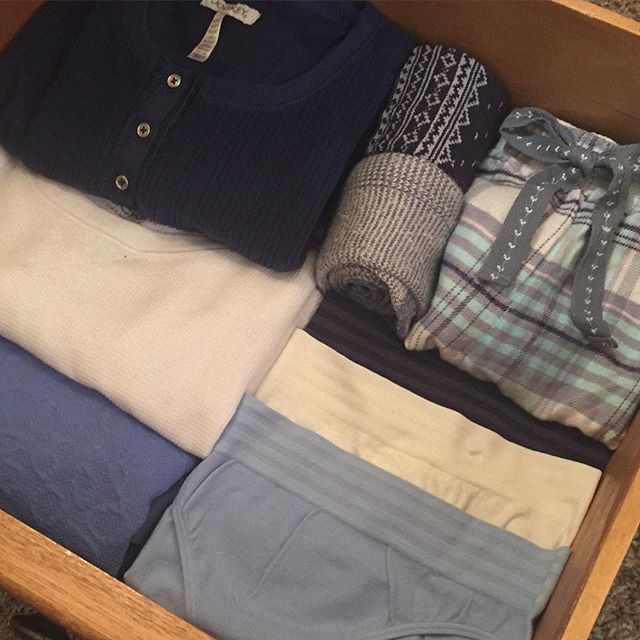 Do you have any other tricks that keep your drawers tidy? Share them below in the comments or take a pic and tag #jockeyunderwear on Instagram.