What if your morning routine created a sense of relaxation that lasted all day? Intrigued? Read on to see how!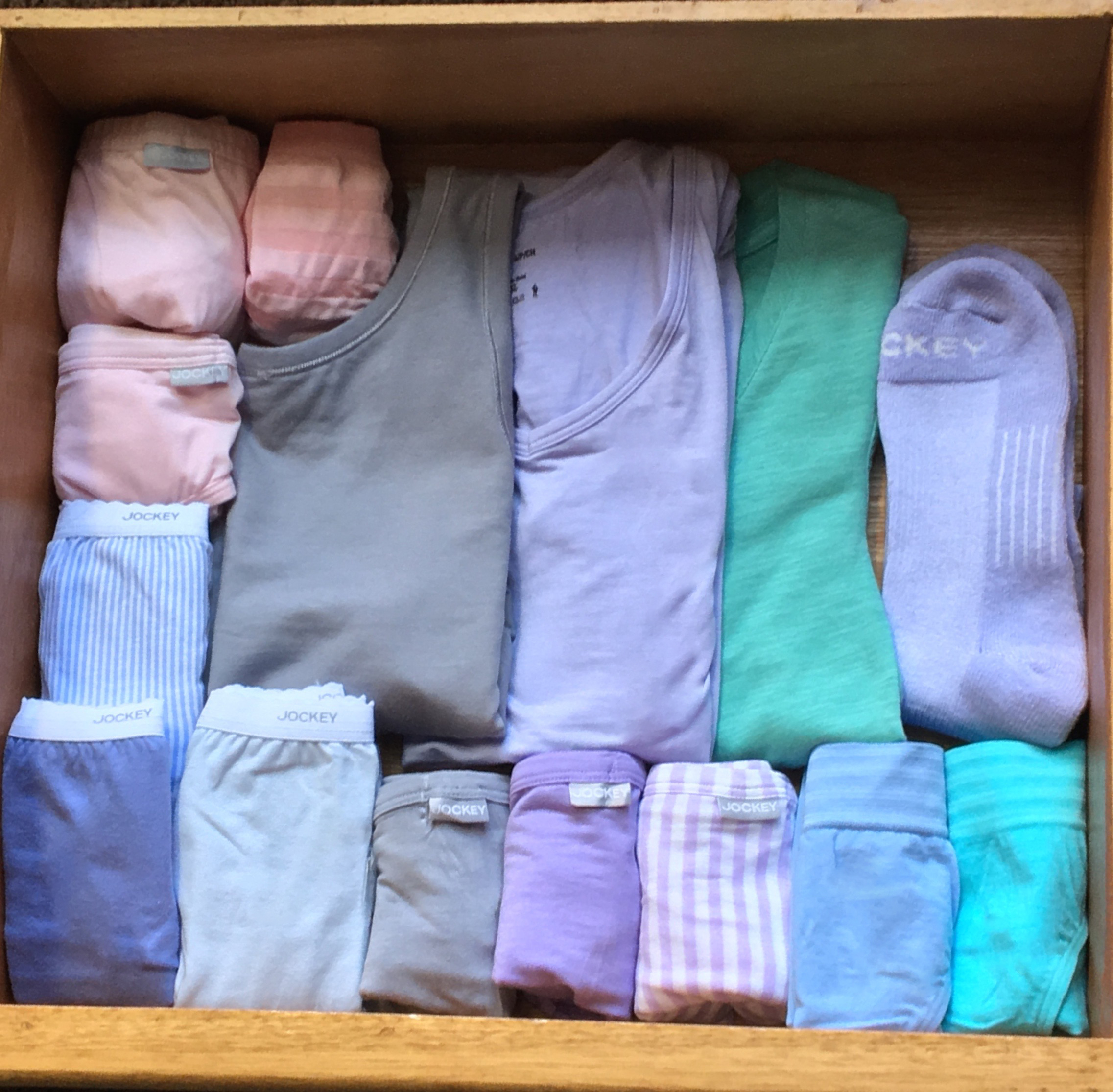 It's simple…Start from underneath – wear colors and fabrics that create a sense of stability, calmness and composure.
It is proven that color effects your mood. Knowing that you're wearing a color that is a mood booster, will surely give you a sense of well-being (even if it is your underwear that you can't see)!
Below is a list of 5 colors that are soothing, peaceful and promote relaxation. Jockey carries a variety of undergarments, socks, tees, pants and more in each of the colors. Click the color below to shop on jockey.com
Violet – brings inner balance and peace. Provides deep awareness of being.
Grey – soothing and cooling presence. Creates a sense of calm and composure. Provides stability.

Pink – soothes energy and calms. Provides peacefulness.
Green – calming and refreshing, heals and renews. Symbolizes nature and the environment.
Blue – calms your mind and reduces tension. Provides peace and tranquility. Represents harmony and trust.
While color provides a sense of relaxation, the sense of touch is also very important.
Jockey uses a variety of quality fabrics that are guaranteed to feel good against your skin. From 100% Cotton, to Microfiber, you'll find your preference of material. What's more relaxing than feeling comfortable underneath?
This might not be the solution to ultimate relaxation but you've got to start somewhere and your first layer in the morning is a natural starting point.
What color and fabric relaxes you the most?