We've been seeing lots of creative new ways to decorate Easter eggs this past month which inspired some of us at Jockey HQ to make our own Jockey themed eggs. We had so much fun making these and were so "egg-cited" with how they turned out that we wanted to share with all of you!
First, you will need to decide what kind of eggs to use. Our team opted for the jumbo size plastic eggs instead of the real thing so that we could reuse them again and keep them displayed around the office for a longer period of time. They are also easier to clean up. Normal eggs would work too though!
No matter what kind of egg you use, you will want to use permanent markers to draw on the faces. We recommend using fine-tip markers for more detailed features.
Finally, the most important supply…the Jockey® Mini Brief Key Chains. There are 13 different color options to choose from!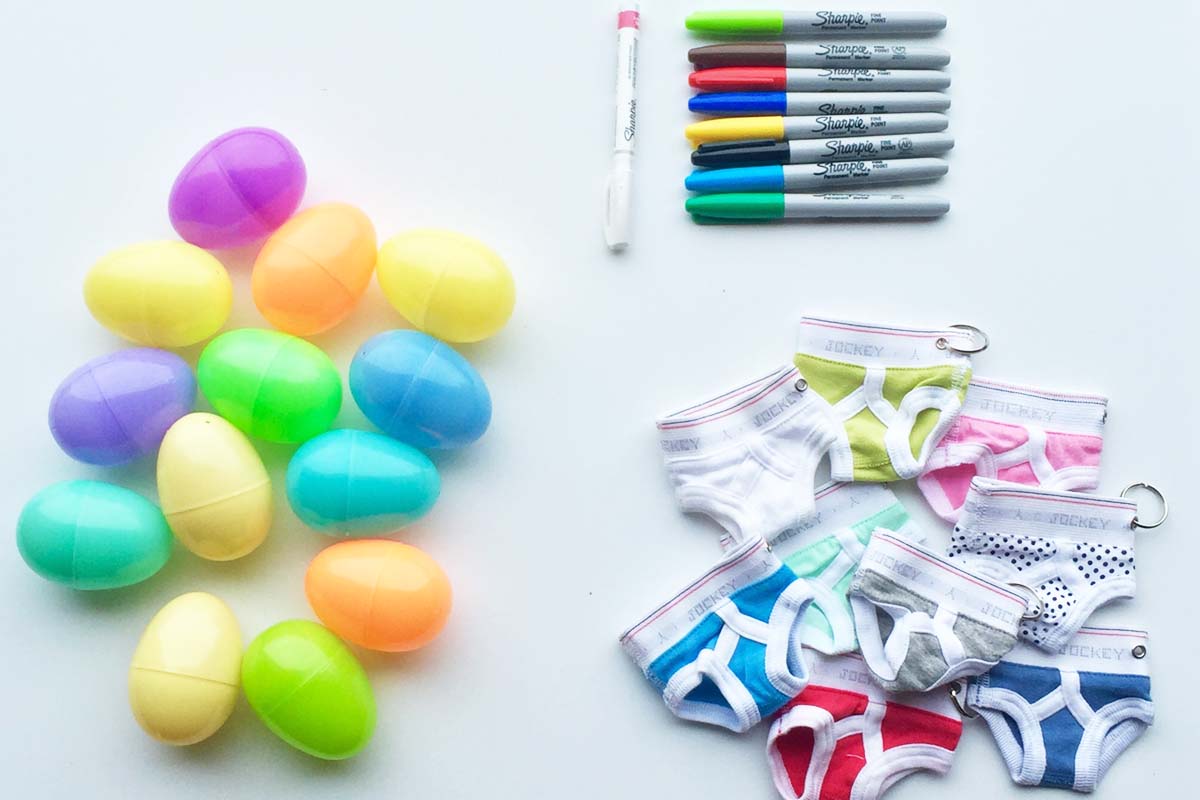 Once you have all your supplies, it's time to start drawing faces! We doodled some ideas on a piece of paper before drawing them on the egg itself.
* Tip: draw the face on the top third of the egg (on the narrow end). You will want the wider part of the egg to be in the mini brief.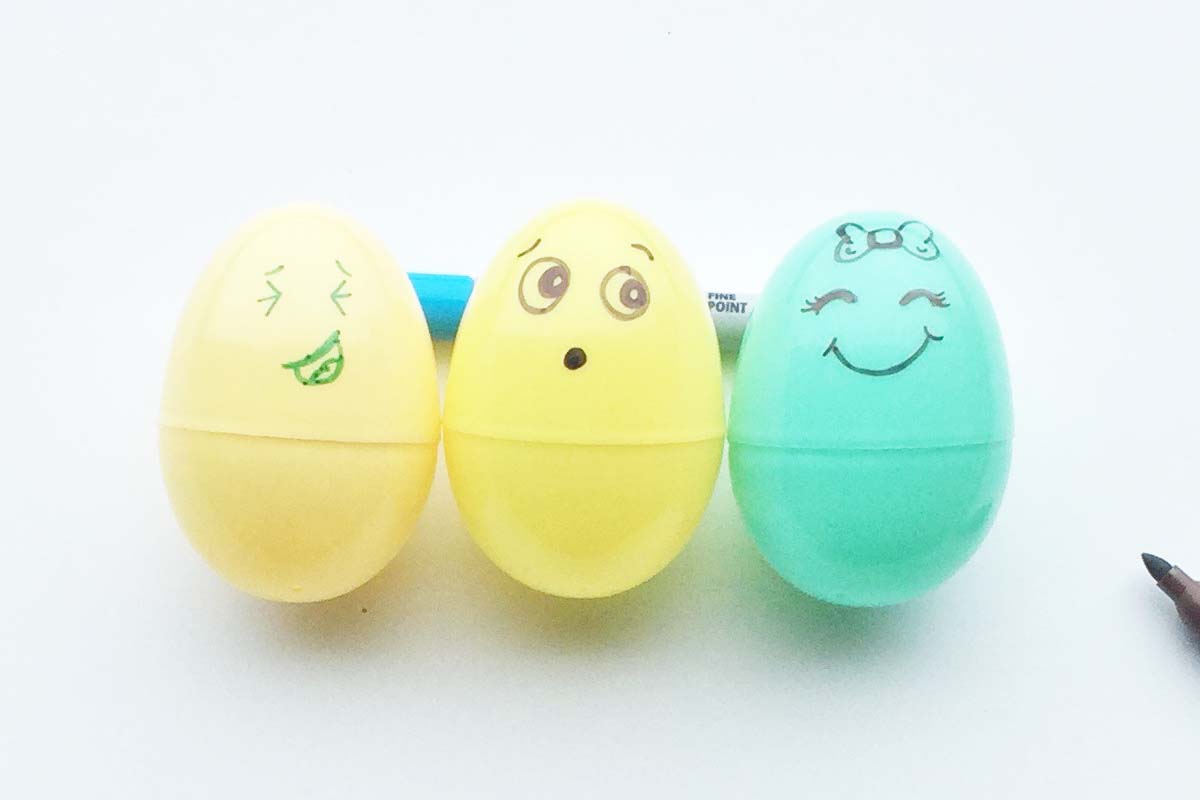 Once the faces are drawn on the eggs, it's time to start dressing them in their Jockey® Mini Briefs . If the eggs are not big enough for the mini brief, there are a couple alterations you can make.
1. Pull the waistband together in the back and use a binder clip to hold them together
2. Add some stuffing in the back – in between the egg and mini brief
* Both of these options also help to prop up the egg for display.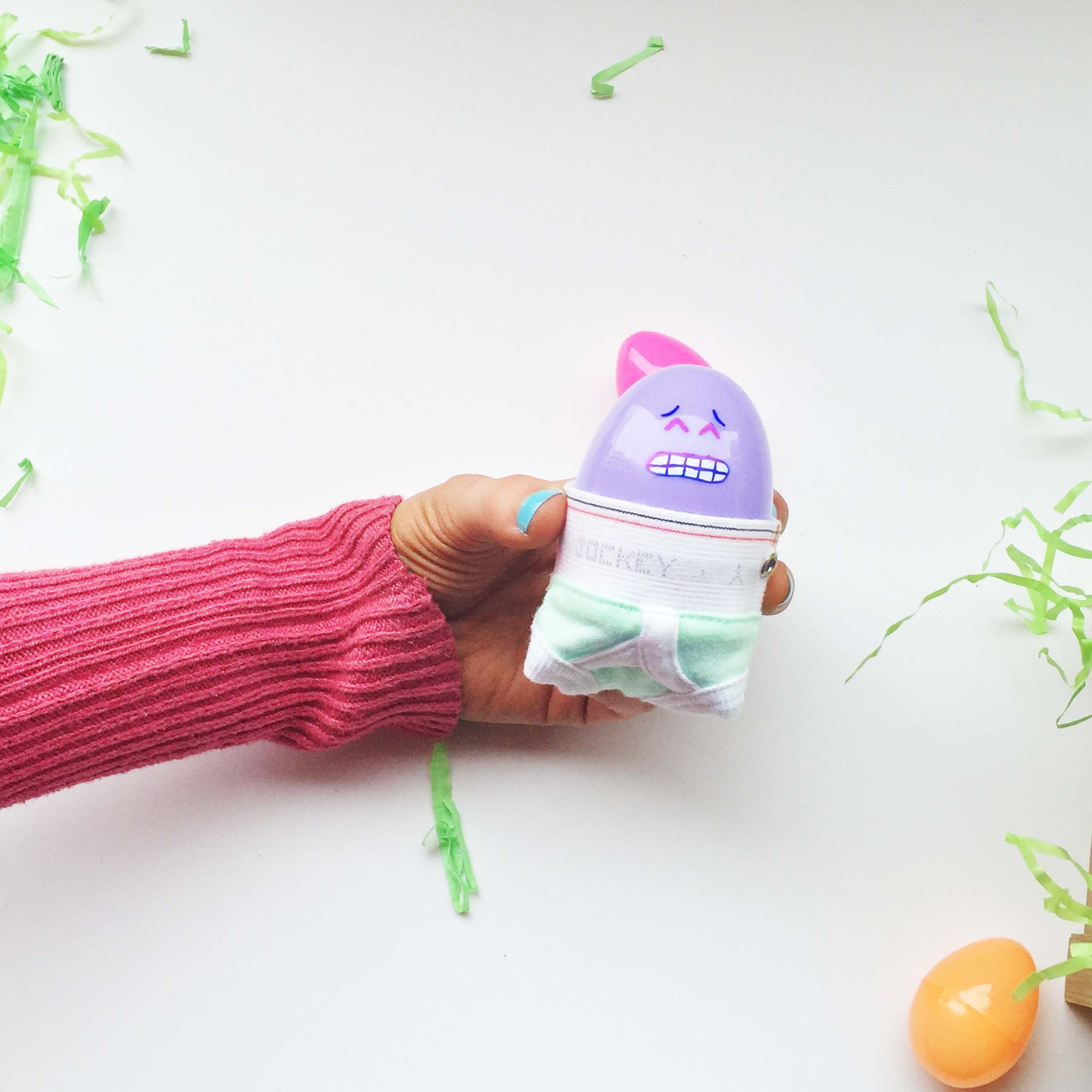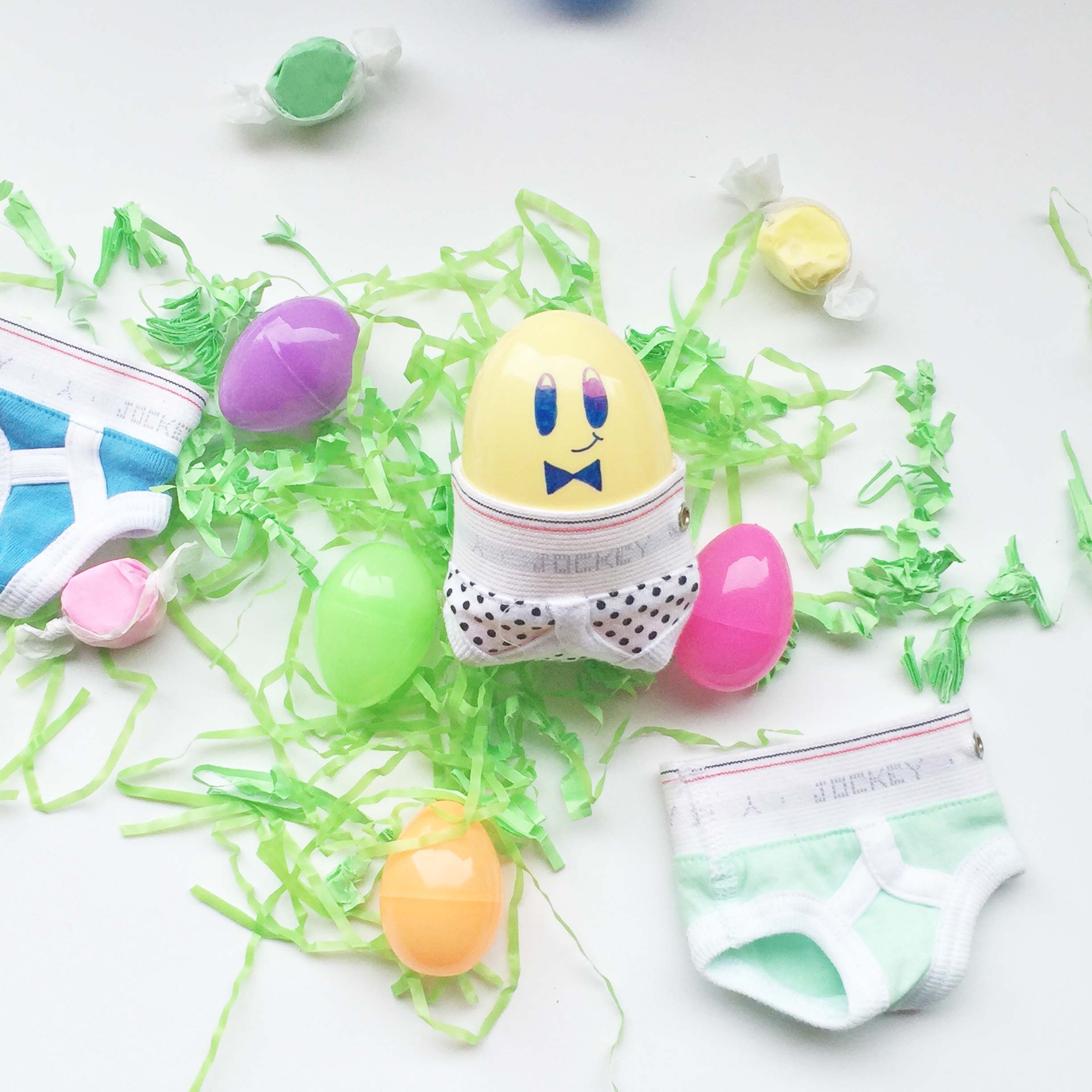 These are two of our favorites – how cute are they??
Now that all your eggs are dressed, it's time to show them off. There are many different ways you can display your eggs. We chose a wood crate and some paper grass – something simple so it doesn't take away from the main focus (the eggs).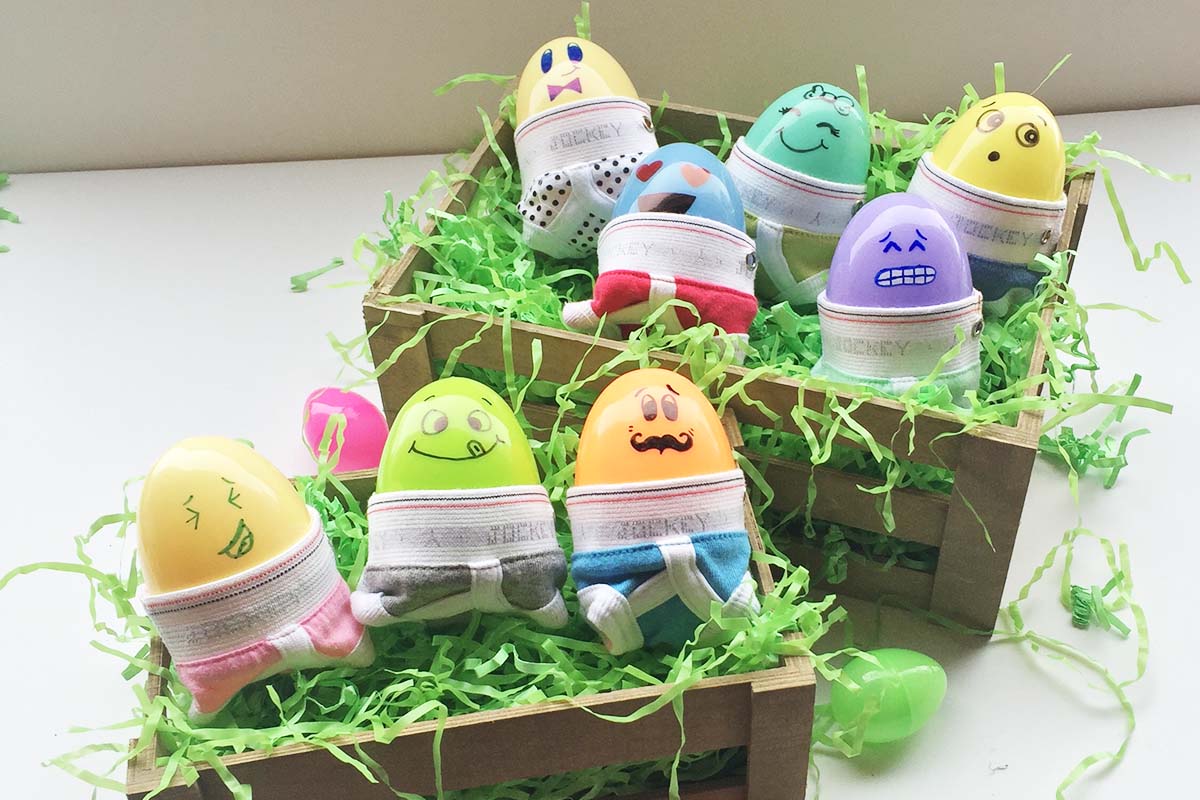 You're done! Now it's time to show off your Jockey® Mini Brief Easter Eggs! Display them as a centerpiece at your Easter celebration, in your front hall, on your desk or even on your front porch.
We'd love to see what you create with the Jockey® Mini Brief Key Chain and Easter eggs. Share your creations with us on social media by tagging @jockey and #jockeyminibriefs. Feel free to reach out with any questions regarding this DIY on Twitter or in the comments below.