Celebrate Lost Sock Memorial Day on May 9
May 9 is Lost Sock Memorial Day — a day to celebrate surviving solo socks while remembering the socks that have gone before. From the remaining match to your favorite pair of whimsical striped socks to the ball of mismatched sports socks stuffed in the drawer, May 9 provides these articles of clothing with one last way to shine.
Go Matchless in May
Before you repurpose solo socks into useful household tools or fun craft ideas, consider going matchless on May 9 in celebration of the day. Pick two of your favorites and wear them to work, school or the grocery store.
Protect Expensive Shoes
Officially retired solo socks don't have to hit the wastebasket. Protect expensive shoes when traveling by slipping each shoe into a large, thick sock. The sock doesn't add a lot of bulk in your luggage, but it does protect the shoe from scuffs and dings.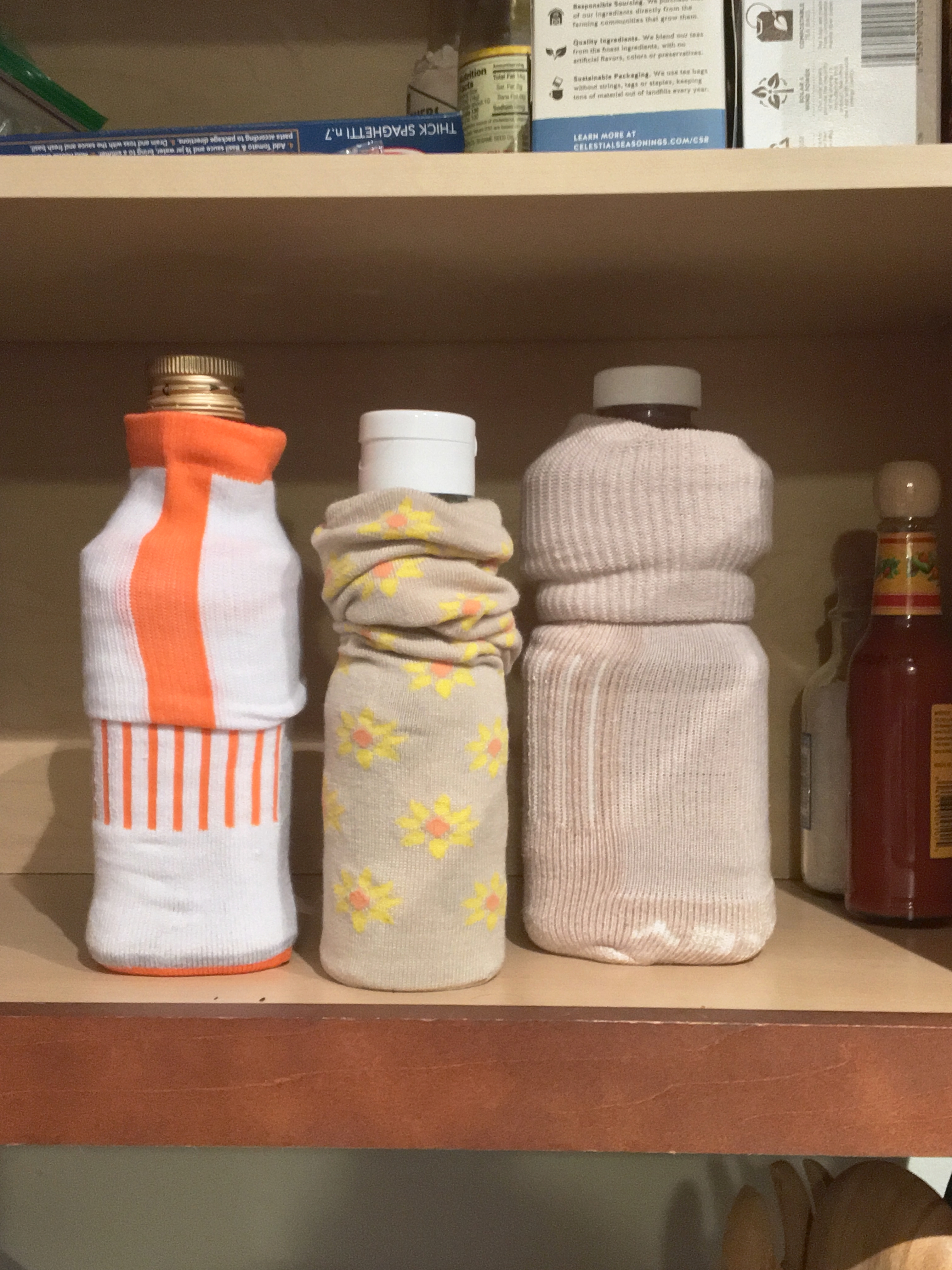 Catch Leaks in the Pantry
Tired of wiping vegetable oil circles or syrup splotches from pantry shelves? Place the bottom of jars or bottles in a clean sock, which absorbs minor drips and spills. Replace the socks periodically with new mismatches.
Cover Windshield Wipers
Put solo knee socks to work outdoors during winter. Slide a sock over each windshield wiper before snow or ice storms hit. In the morning, remove the sock, and your windshield wiper is clear of ice and functional.
Erase Whiteboards
Hang an old, washed sock on a hook near the whiteboard for erasing. You can also keep a marker in the sock for convenience.
Make Wrist Supports
Choose a mismatched sock that's in good shape and cut the ankle piece off. Sew one side of the tube closed and fill it with rice. Sew the other side closed. The rice pack can be used to support your wrist when using a mouse, and a longer sock can make a tube support to use in front of the keyboard. Heat the bags in the microwave for a few seconds to provide hot therapy to tired wrists as you work.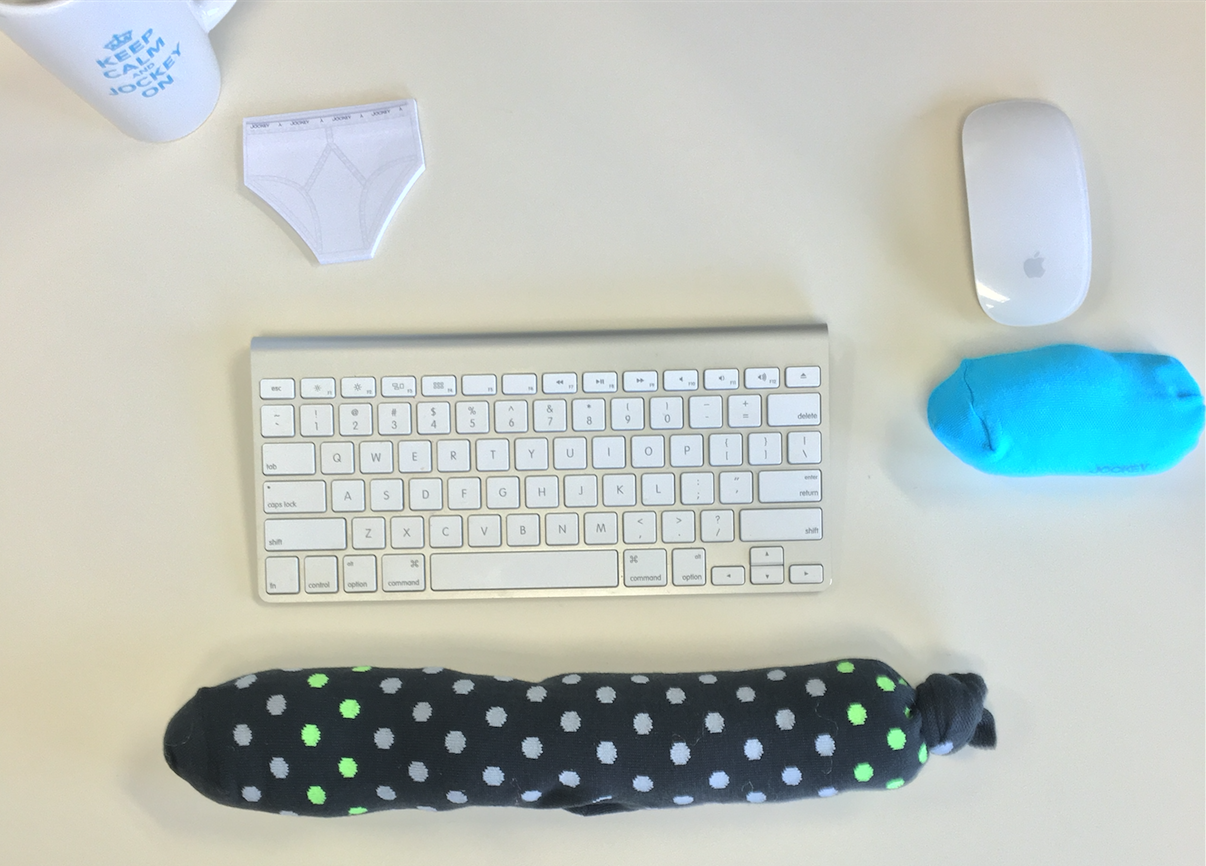 Create a Draft Blocker
Block drafts under the door with a long sock filled with dry beans. Sew or tie the end of the sock closed after filling it with beans and then place the sock along the crack under the door.
Use as a Koozie
Keep bottled and canned beverages cool and dry by slipping a sock over the can or bottle. Depending on the style of sock, you may need to roll it down. It is also a great way to identify your beverage from another.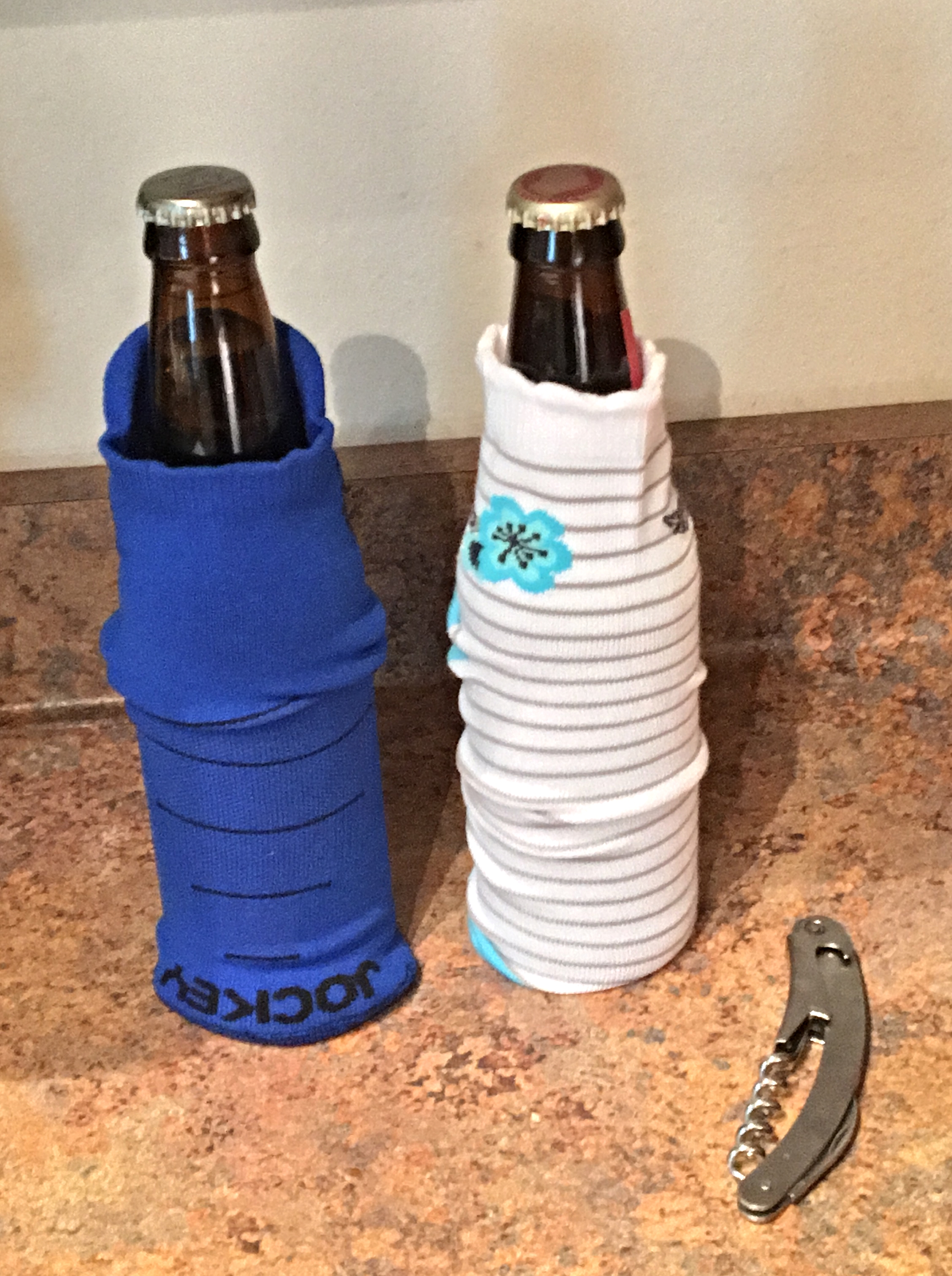 You can find hundreds of uses for the hundreds of mismatched socks you'll likely find in a lifetime. Once you've repurposed solo socks in May, consider restocking your sock drawer with Jockey Socks. Men's and women's active and fashion socks are 5 pairs for $35.