Dressing for warm weather doesn't have to be stressful, so say goodbye to sundress struggles and travel troubles! Here are some of our favorite tips and tricks to help you suit up against the summer heat.
Women's Sundress Solutions
After patiently waiting in the backs of closets during the colder months, sundresses make their comeback when summer rolls around. Who can resist the flowy, comfortable fabric that keeps you cool, or the beautiful, colorful patterns? Just the name, sundress, implies sunshine, adding sparkle to even the dreariest summer days.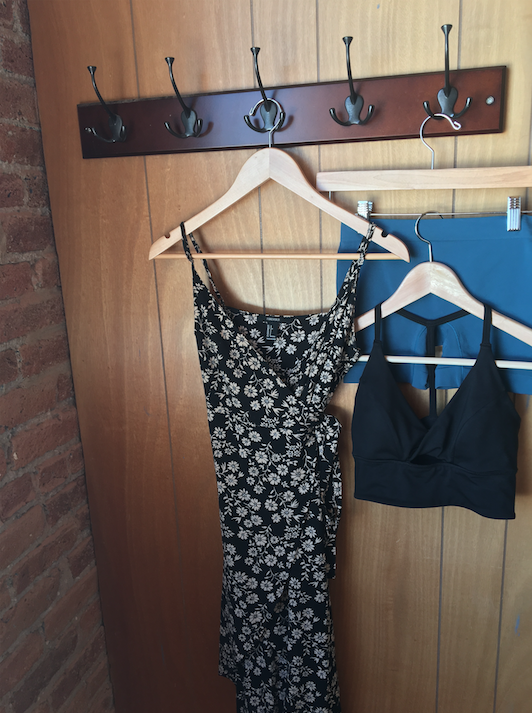 But sometimes sundresses have spaghetti straps… and it can be difficult to find the right thing to wear underneath, especially if you're trying to conceal your bra straps or your strapless bra just isn't cutting it.
Bralettes are the solution! This summer stable is more supportive than a strapless bra, and more stylish than your plain old nude bra. Plus, it's fashionable AND functional, so your bralette straps are meant to show under your dress or tank. Our Jockey® Long Line Cami Bralette has a beautiful T-back and fits like a glove! Our Jockey® Modern Micro Crop Bra is another instant classic and comes in plenty of colors. It's ultra-comfortable with a Seamfree® design!
And if you're looking for a thicker strap or a more athletic look, try Jockey® Sporties Crop Bra! It's made with moisture-wicking microfiber fabric to keep you comfy and dry, and even has mesh panels to keep you cool.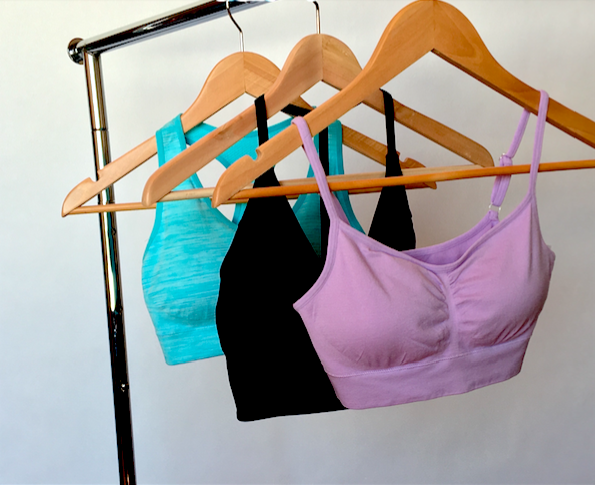 Now onto conquering another sundress struggle. When you opt for a shorter sundress, be wary of that unexpected gust of wind (or sudden blast of AC), or you may be exposed. But fear not: we know the way to get rid of this problem!
Never fall victim to the wind again with our Jockey® Skimmies® Slipshort! It covers smooths like a slip and covers like shorts. And dare to bare legs with our Short Length Slipshort. If you love to frolic, worry no more! We've got you covered.
Men's Traveling Solutions
Let's face it: traveling in the summer is sweaty. Whether it's a cross-country flight, a road trip, or even just your morning commute, you're bound to feel your shirt sticking to your back at one point or another.
On the bright side, you don't have to sit on top of your winter parka on the airplane due to limited overhead bin space, and you're less likely to unlace winter boots when you have to strip off your clothes at security at warp speed! But still, summer equals sweat.
Our Jockey® Travel Microfiber Crew T-Shirt is made of lightweight, quick-drying material that's perfect for traveling and layering. Even when you're wearing your heaviest sweatshirt to airport to preserve precious suitcase space, you can layer this sleek shirt underneath to feel drier and more comfortable, time zone to time zone.
Two words: wrinkle resistant. Meet the Jockey® Travel Microfiber Trunk, available in fourteen colors and styles. Made of ultra-thin fabric, this style is as supportive as it is sleek. Plus it dries quickly!