In honor of Stress Awareness month we wanted to share how Jockey employees manage stress while at the office. These tips and ideas can be applied across most jobs and most workplaces.
1. Create "To Do" Lists
– "Brief" – to the point
– Color coordinated by type of task and priority level
– Remove each task once it is complete – it's more satisfying than crossing something off!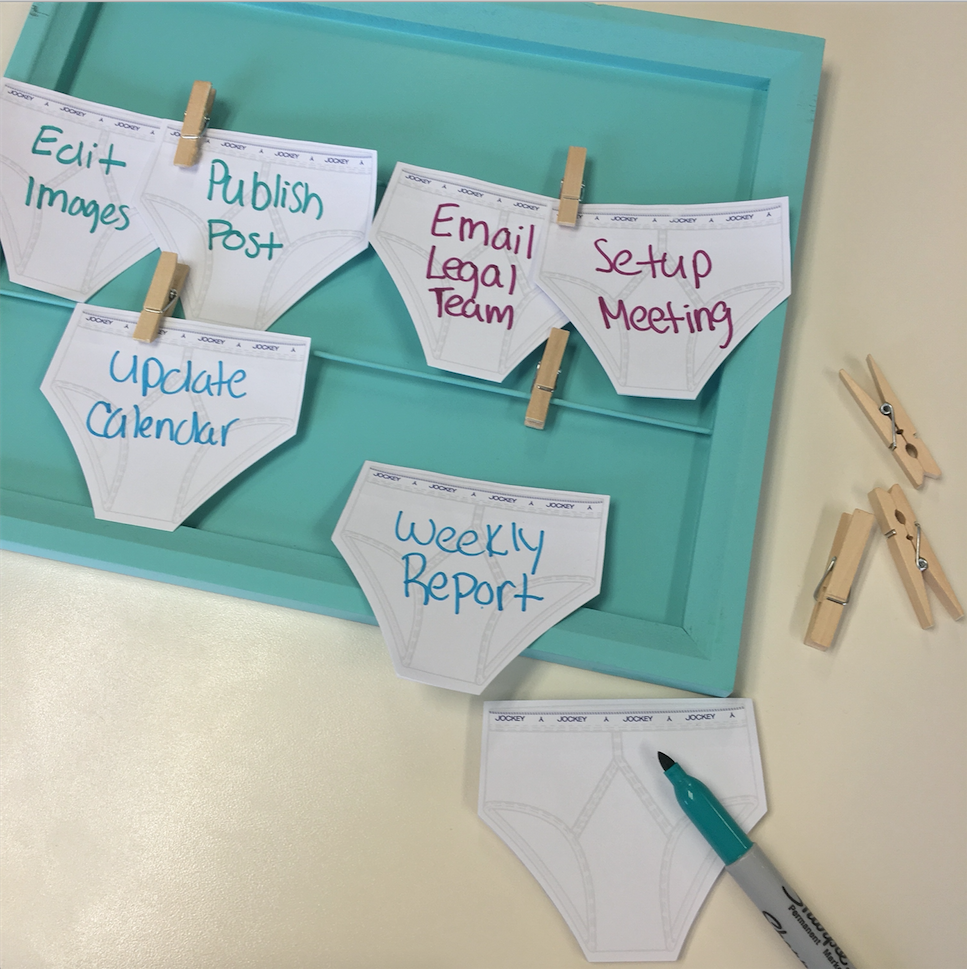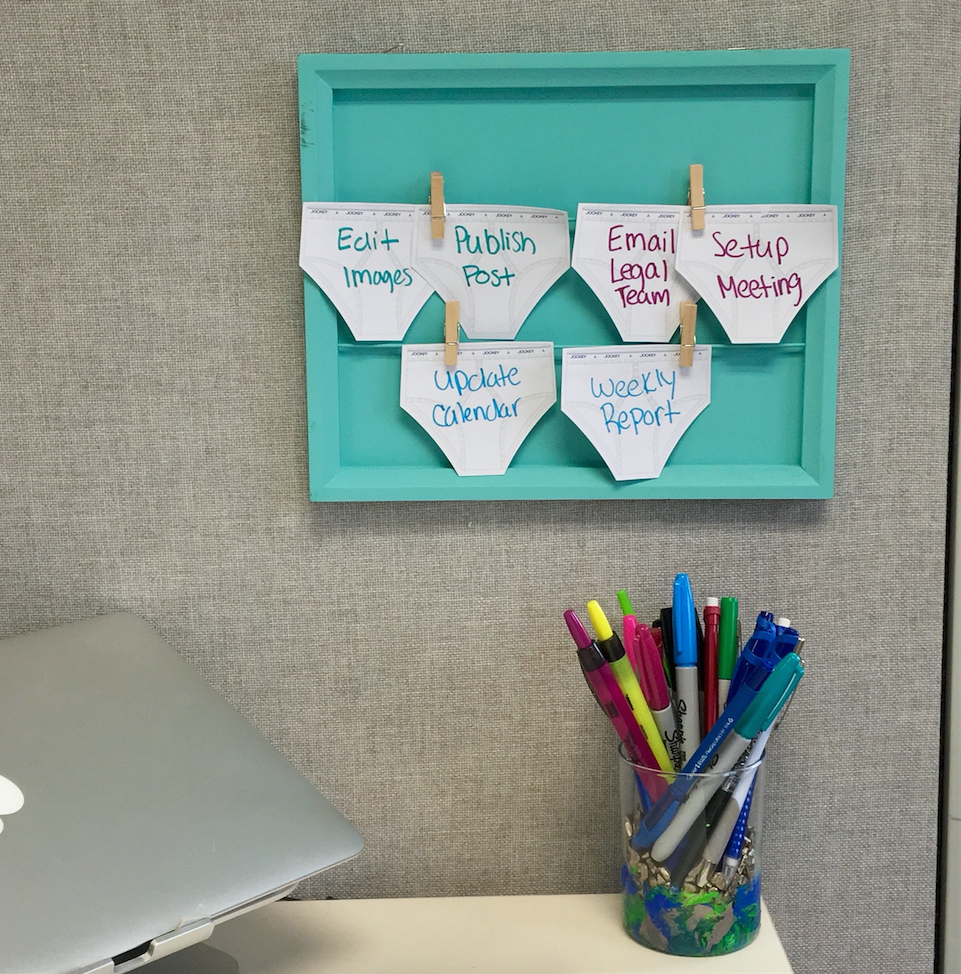 2. Step away from your workspace
– At least 4 times a day
– Walk around the building, stretch, fill up your water bottle, have a face to face convo with co-worker, etc.
– Walk outside for fresh air and a dose of vitamin D (we're fortunate to have the Jockey park across the street)!

3. Decorate your walls (no matter the size of your workspace)
– Inspiring or motivating images
– Personal touches – pics of friends & family, pets, art, accomplishments
– Brand content – ad campaigns, posters, logos
(you will be reminded of the great work accomplished by the company you work for and feel inspired).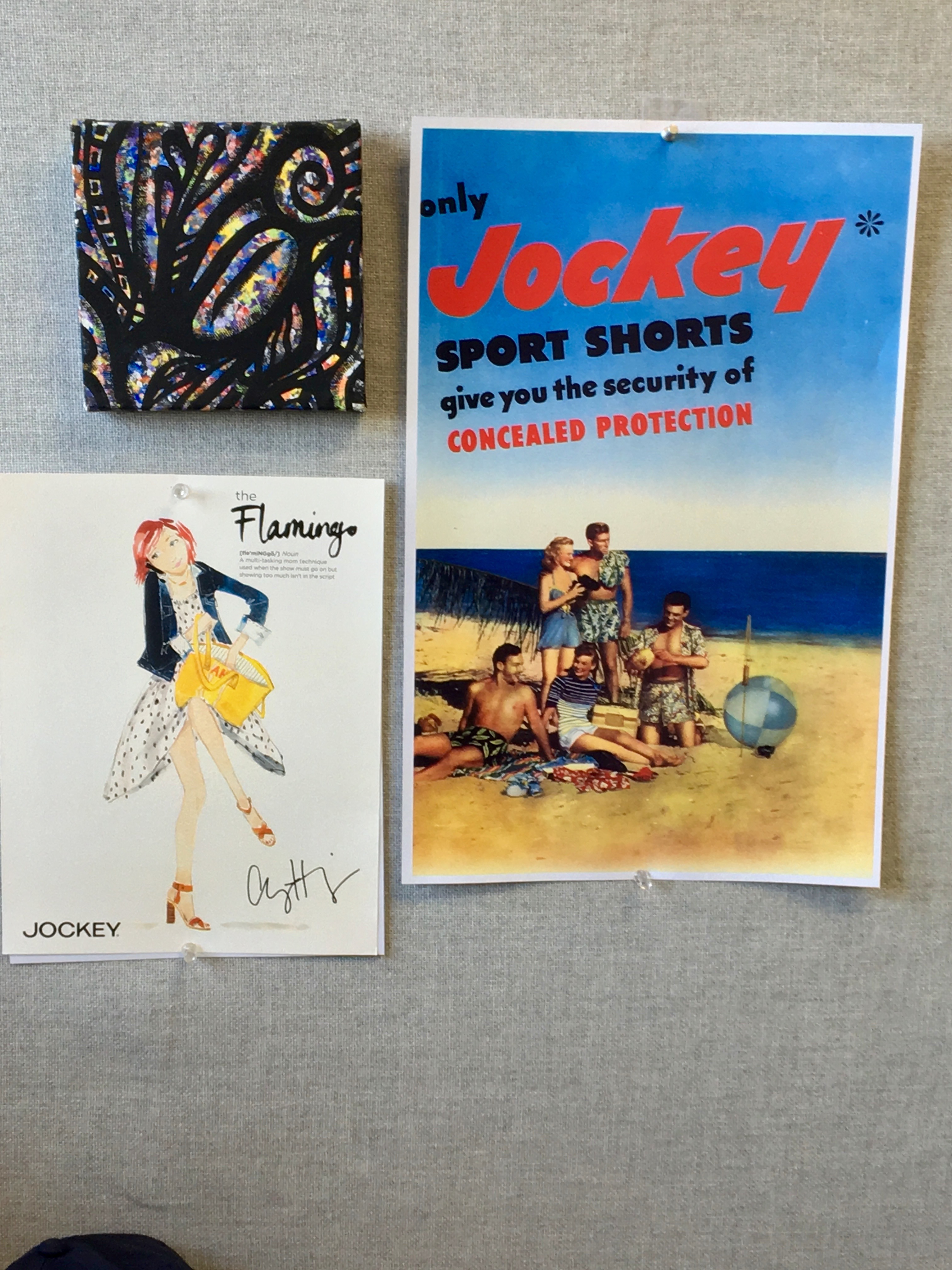 4. Feng Shui your workspace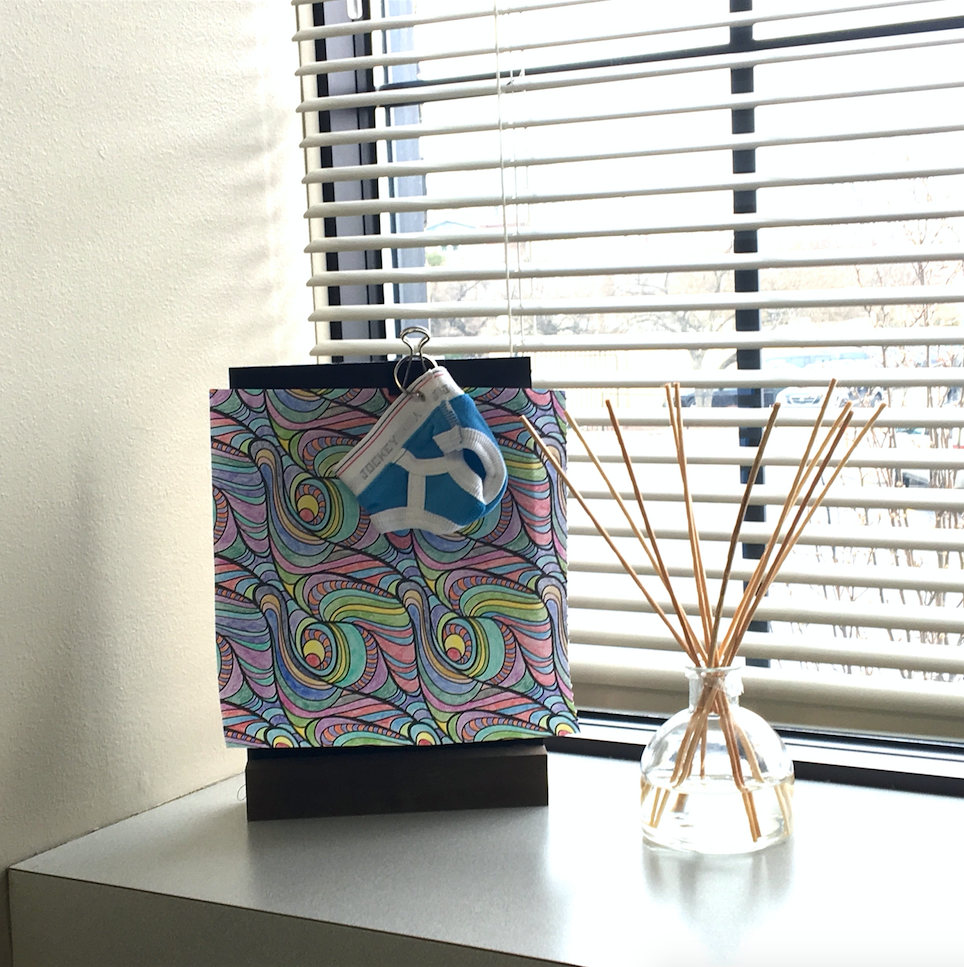 – Keep an oil diffuser in your area to breathe in the benefits of
different aromas (Try an orange blossom oil to help boost mood and energize
the mind. Rosemary oil helps to boost alertness and memory).
– Keep it clean and organized (remove clutter before you leave every day).
– Adjust the lighting to your preference (either through lamp, window, computer monitor, etc.).
How do you manage stress at work?