The style to fall for: No Panty Line Promise®
Move over maxis and mojitos… the season of layering and lattes is around the corner. To get you ready for all things fall, here's a brief look at why this season calls for the panty with a promise and why we're saying "Later, panty lines"!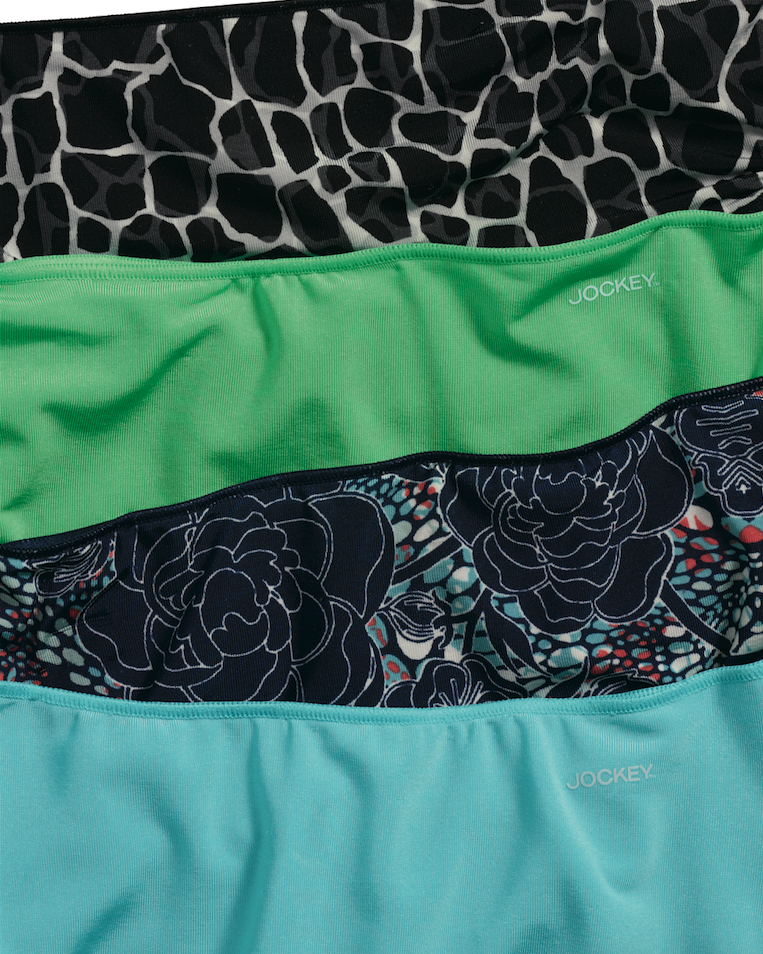 New hues (and prints) are in
There's no better time than now to give your top drawer a colorful refresh. From our lively lily pad green to a vibrant light blue hue, our newest shades deliver a bold pop of color underneath.
If you prefer to play with pattern, try the gorgeous floral design (think: rich blue, crisp white and a burst of orange in one) or our modern take on the always-in-style spotted animal print.
While the new hues are sure to wow, it's the unique no-line design that makes these panties an all-season staple.
Hello, fall. Later, lines!
Let's face it, panty lines are never in style and always a distraction. Make 'em vanish once and for all under fall's go-tos with No Panty Line Promise® underwear. We're talking about a super smooth, not-a-line-in-sight, totally polished silhouette under your fitted pencil skirts, colored skinny jeans, lived-in leggings, fit-and-flare floral dresses… and on and on. Amen to that!
Here's a closer look at the two reasons why this panty lives up to its name: the fabric and the leg finish.

It's a material thing
All No Panty Line Promise® styles are made of a lightweight, silky-smooth fabric. It stretches to give you a just-right, super smooth fit for an ultra-flattering silhouette that's undetectable under clothes.
The slickness of the fabric also helps prevent your clothes from clinging to your underwear. Skirts and dresses float and glide effortlessly without sticking, rippling and catching.
Another reason we're obsessed with the material? It's incredibly comfortable (like forget you're-wearing-anything-at-all comfortable).

A leg up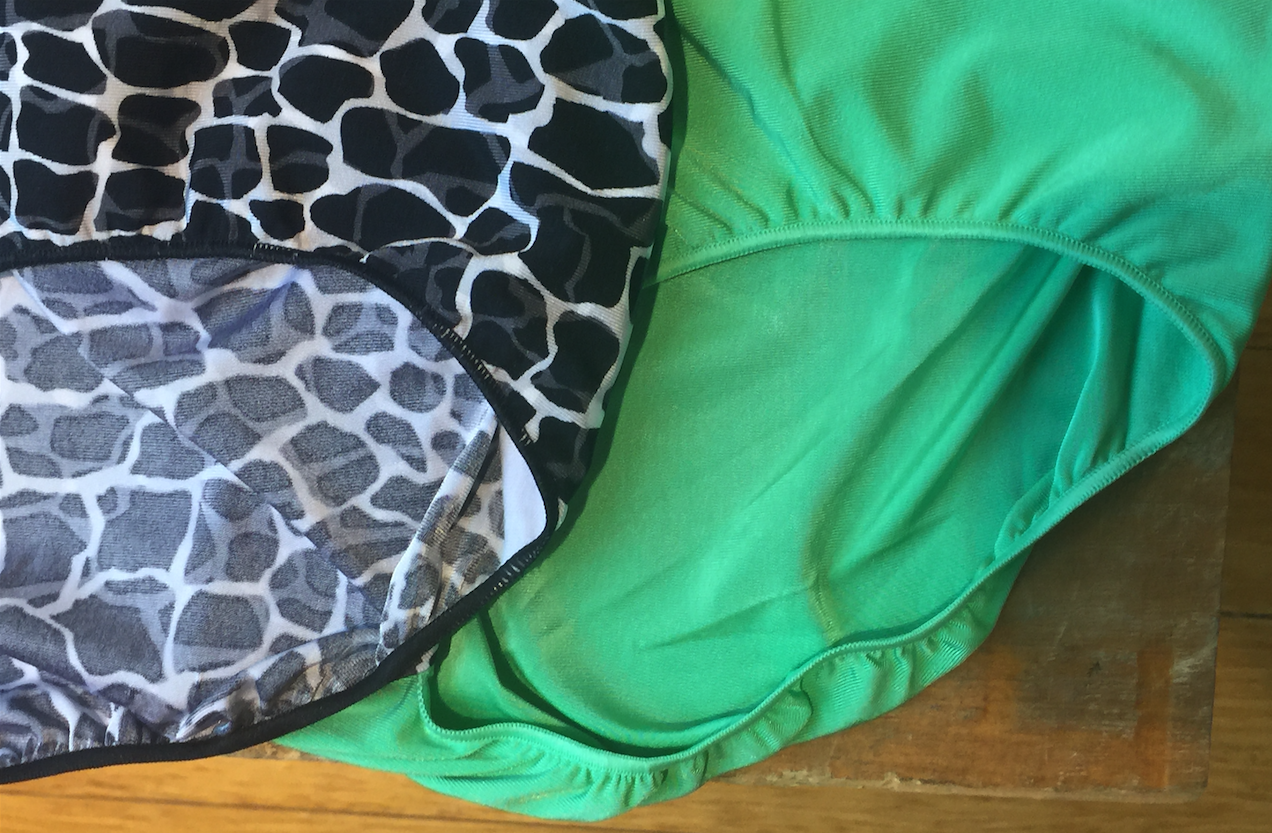 The second thing that makes lines go poof is the unique leg finish. According to Mackie Griffin, Director of Product Development and Technical Garments at Jockey, the trim and seams have a "lower profile." What does that mean for you? Basically, the edges are shorter and thinner—minimized size equals minimized lines.
The edges also have a tiny little piece of elastic sewn into them, so they stretch and conform (no constricting!) to your body. Leg finishes that squeeze and constrict cause bumps, bulges and, of course, panty lines!
In a nutshell, that's what makes these panties so amazing: the low-profile leg finish combined with silky-smooth fabric creates a perfect fit and flawless, no-line silhouette.
Get yours now
No Panty Line Promise® styles come in all the must-have silhouettes—bikini, hi cut, string bikini, hip brief, thong, half-slip and even a variety of camis—to fit your personal preference.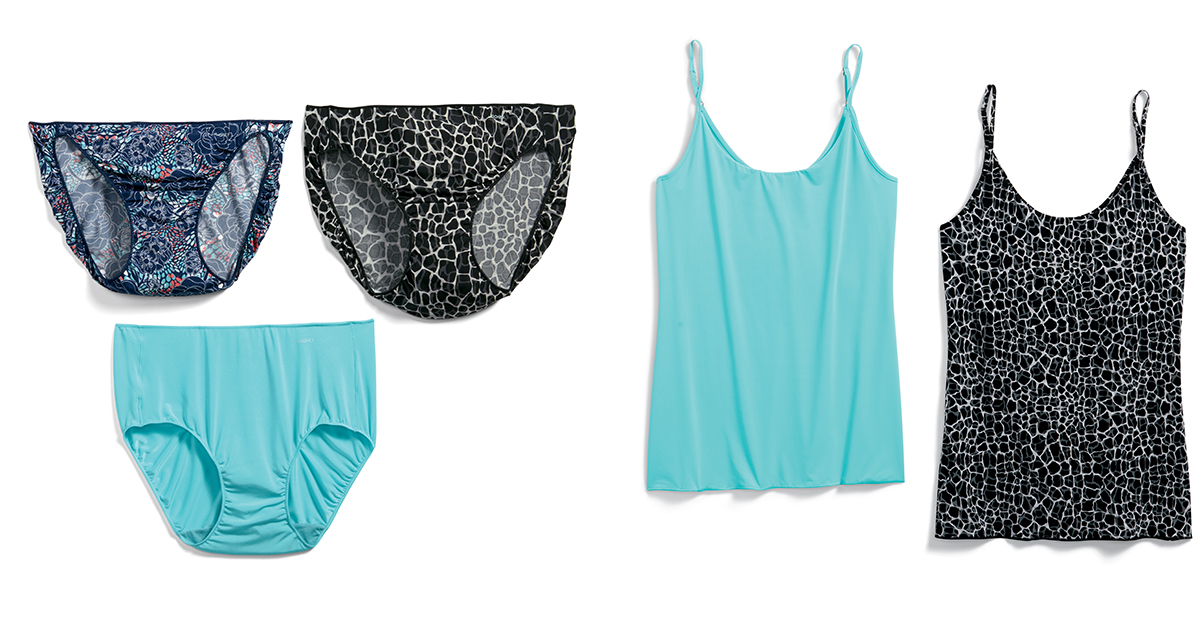 So, grab your cozy sweater, make yourself a pumpkin spice latte and get ready for the season with fall's new favorite.
All No Panty Line Promise® Underwear styles are 3 for $28.50 online at jockey.com! Shop here: Jockey.com