Do you believe in ghosts?
Every year around Halloween, things get a little bit creepy at Jockey's headquarters. The building has been around since the early 1900s—it has a rich history and a long past. It has seen many come and many go, but it seems as though a few have decided to stay.
As the 31st rolls around, old ghost stories begin to awaken. Tales that have been hushed and silenced all year resurface once again—whispers by the water cooler and secrets in the staircase abound as the legends of Ida, the happy couple and the bowler are told and retold.
Want in on the stories? Gather round and read on… if you dare.
Fashionably Late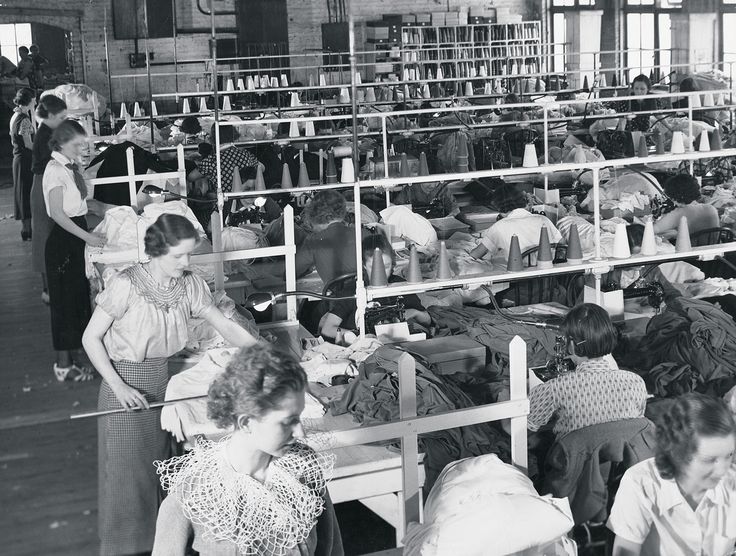 One of the most popular ghost stories in the Jockey building is the story of Ida. She was a seamstress during the 1920s, around the time when the Cooper Union Suit was patented and our union suit with drop seat was making waves in men's underwear fashion. She was popular within the building, but she was notorious for showing up late.
Story has it that, after her death, Ida decided to continue working in the building. Several workers have reported hearing Ida's footsteps running down the hall late at night. This story is especially eerie because many employees claim that they were the only ones in the building at the time. Many believe that Ida still haunts the Jockey building to this day.
Eternal Love
While Ida might send chills down your spine, she's not the only nighttime visitor wandering the halls of Jockey. During the 1910s, a huge party was held for the Cooper Underwear Company (the former name of Jockey International), which was operating out of the building. During this party, a man and woman met, fell in love and later married.
The couple lived a happy life, but after they died, they began making appearances throughout the Jockey building. From time to time, people report seeing the couple roaming the halls in their Sunday best.
Perfect Game
Once upon a time, there was a two-lane bowling alley at the bottom of the building. It was built right around the time the classic Jockey briefs for men were being invented in 1934.
One mechanic would spend every night at the bowling alley, and he was known as one of the best bowlers in town. In later years, the bowling alley was removed in order to add more manufacturing space. But, many claim that you can still hear the sound of the mechanic bowling at night… maybe one day he will bowl the perfect game.
Do you believe now? If you ask us, it just seems like some people simply weren't ready to exit the building. But that's OK, so long as they stay friendly…