Distracted by the nice weather, unmotivated by your workout routine, uninspired by the mundane scenery at your gym, overwhelmed by the kid's new seasonal activities? It's time to take your workout outside!
It is a fact that fresh air and daylight can boost moods and increase energy. Combine that with some physical activity and you are on your way up to cloud nine.
No matter how busy you are, there are plenty of ways to incorporate outdoor activity into your existing schedule.
Here are just a few: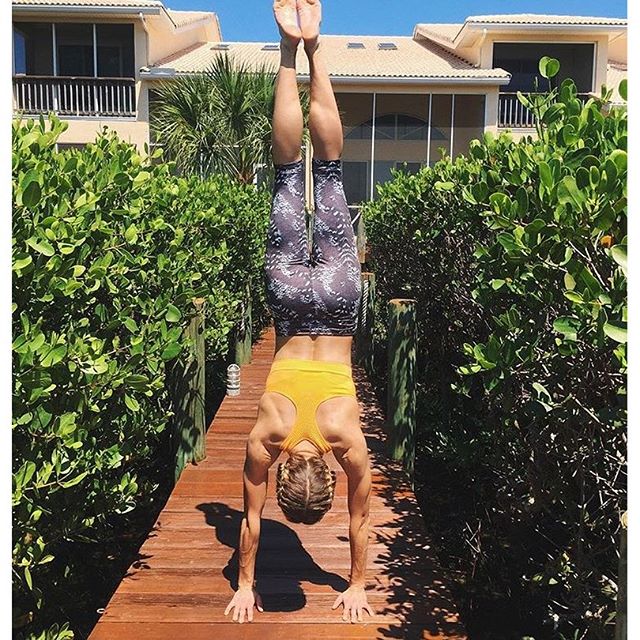 – Discover a new hiking trail. 
– Rent city bikes and bike to dinner on date night.
– Walk to the park with the kids (try a new one that is a bit further away than usual).
– Try an outdoor yoga class or just do yoga/meditate on your own outside.
– Play tennis with a group of girlfriends (start a weekly tournament).
A couple added bonuses of taking your workout outside are, the variety of activities are endless, bonding with family, friends and loved ones, ease of participation, no gym membership fee and NEW workout gear!
Since you'll be outside, you'll want to be sure your prepared for anything Mother Nature brings your way (you can't be too sure in May). We've selected a few key pieces from the new Jockey activewear collection that are perfect for transitioning your workout outdoors.
Jockey® Essential Lightweight Vest: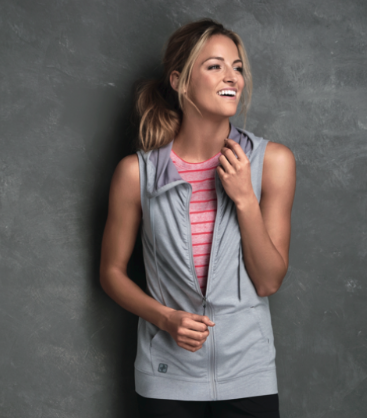 not too heavy, but not too light, our essential vest is the perfect layer to add to your wardrobe for transitional Spring weather
super soft and stretchy knit vest features a drawstring hood and banded bottom to keep you warm in all the right places
front features a full zipper with chafe guard
kangaroo style front pockets for comfort and convenience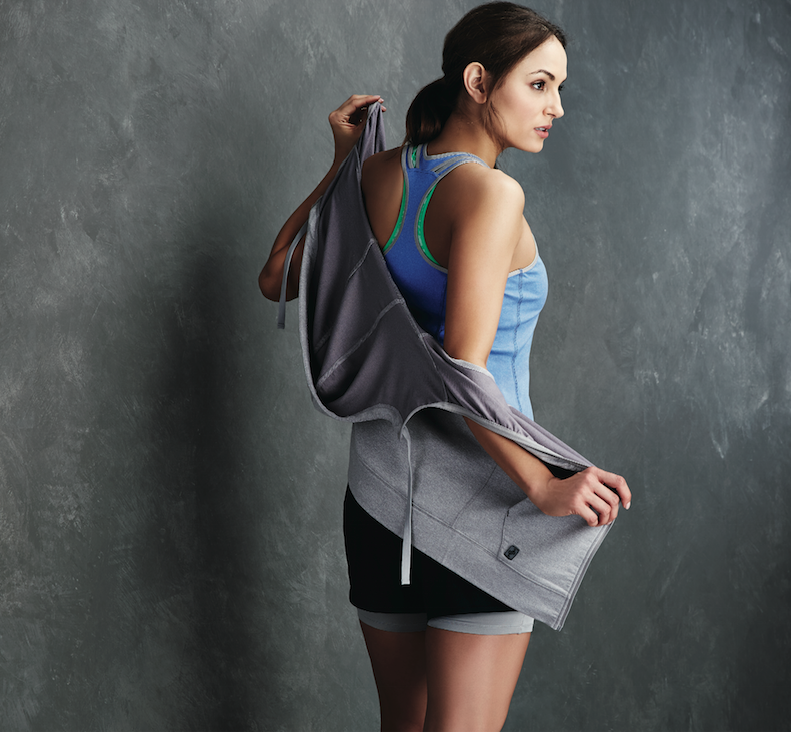 outer layer of shorts are made of a stretch woven fabric and feature a spandex liner underneath for extra coverage and support
shorts designed to wick away moisture to keep you comfortable during all types of activities
outer layer features side mesh panels for additional breathability
shorts feature an elastic and drawstring waistband for the perfect fit
zippered key pocket on back waistband
outer layer has 3″ inseam, inner liner has 5″ inseam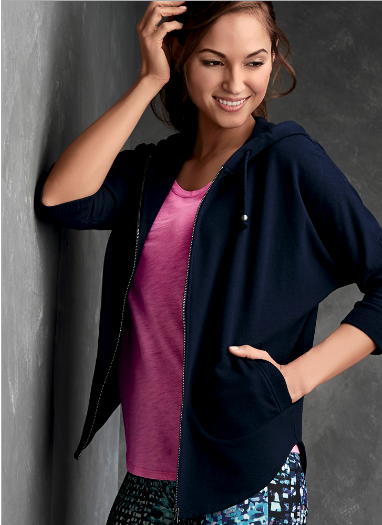 supersoft cotton blended hoodie is the perfect lightweight jacket
soft cotton blended hoodie is the perfect lightweight jacket to throw on whether you're headed to workout or simply running errands
3/4 length 'batwing' style sleeve allows for plenty of movement
inner lining is made of lightweight, brushed, cotton fleece
jacket has dual patch style pockets, a full zipper, and drawstring hood for added convenience
bottom hem is a shirttail style curved hem, and is slightly longer in the back for additional coverage
Jockey® Essential Windbreaker: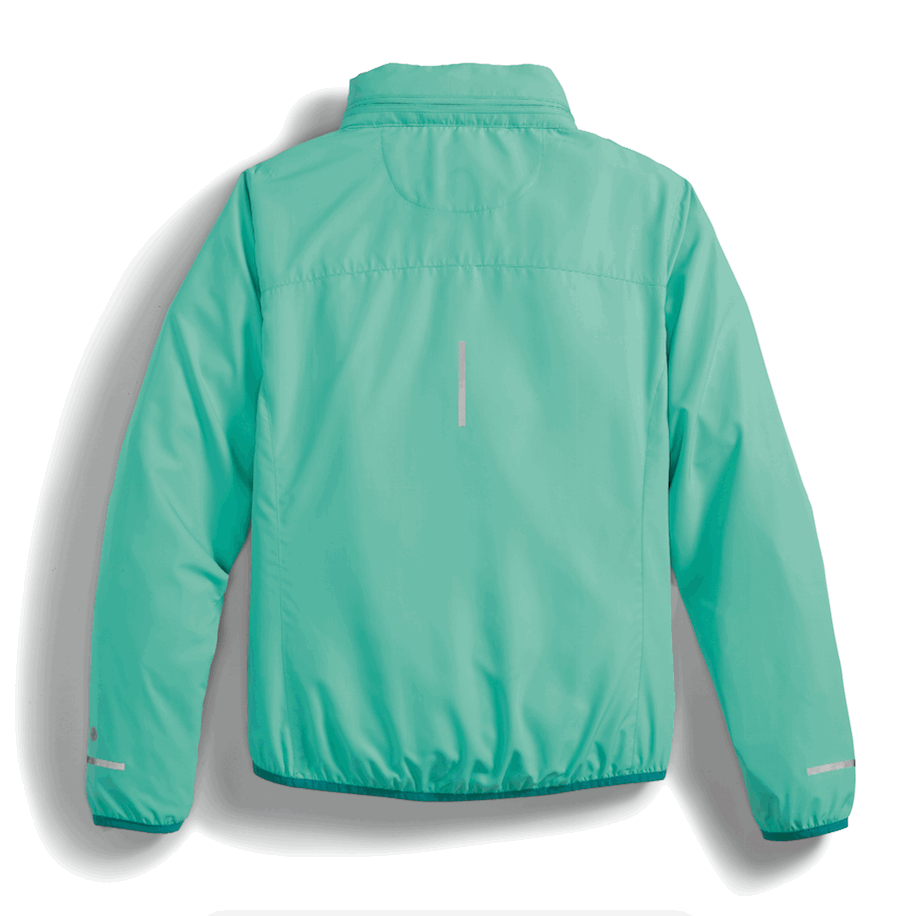 the vibrant color of this jacket ensures you make a fashion statement whether you're out for a quick jog or running errands around town this season!
jacket features a stand up collar with a zippered compartment and hidden hood
sleeves and bottom hem features an elastic trim to lock in warmth
bottom hem is slightly longer in back for additional coverage
jacket features dual side zippered pockets, a zippered breast pocket on left front, and a full zipper in the front complete with a chafe guard
reflective details at sleeves and back provide added visibility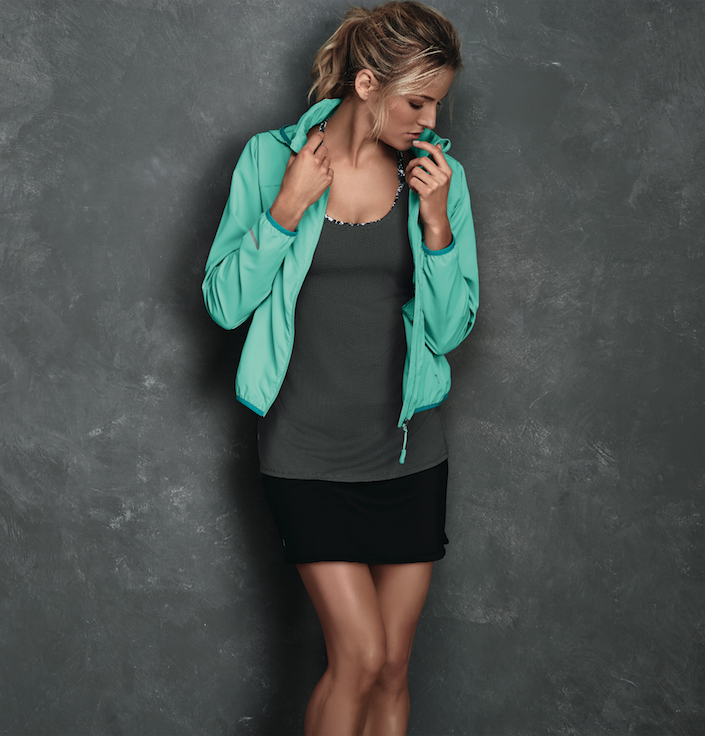 perfect to take you from the tennis courts to your favorite meet up spot, our active skort is a must have!
ultra comfy skort is made of quick-dry moisture wicking spandex blend and features hidden, built in shorts
skort features a hidden inner key pocket on spandex liner
features a wide, non-roll waistband and a mesh back panel for additional comfort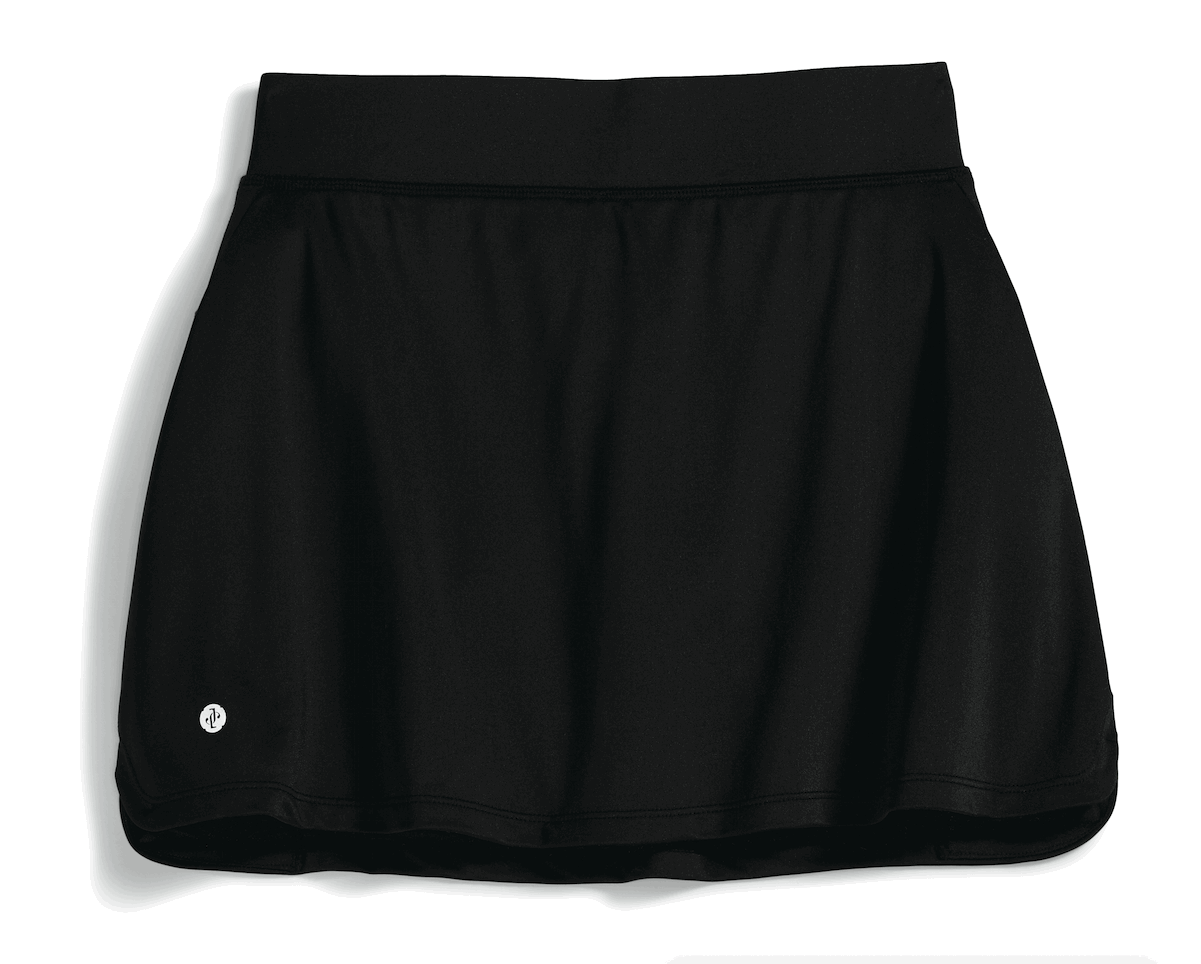 Feeling inspired to move your workout outside yet? Share your fitness goals, routines or tips & tricks with us using #LiveInJockey.
Shop the entire women's activewear collection for motivation! Shop Jockey Women's Activewear Collection