Want to start your fitness routine but not quite sure where to begin? (We know the feeling). We put together a handy guide of workouts to suit your personality and help find your fit! 
---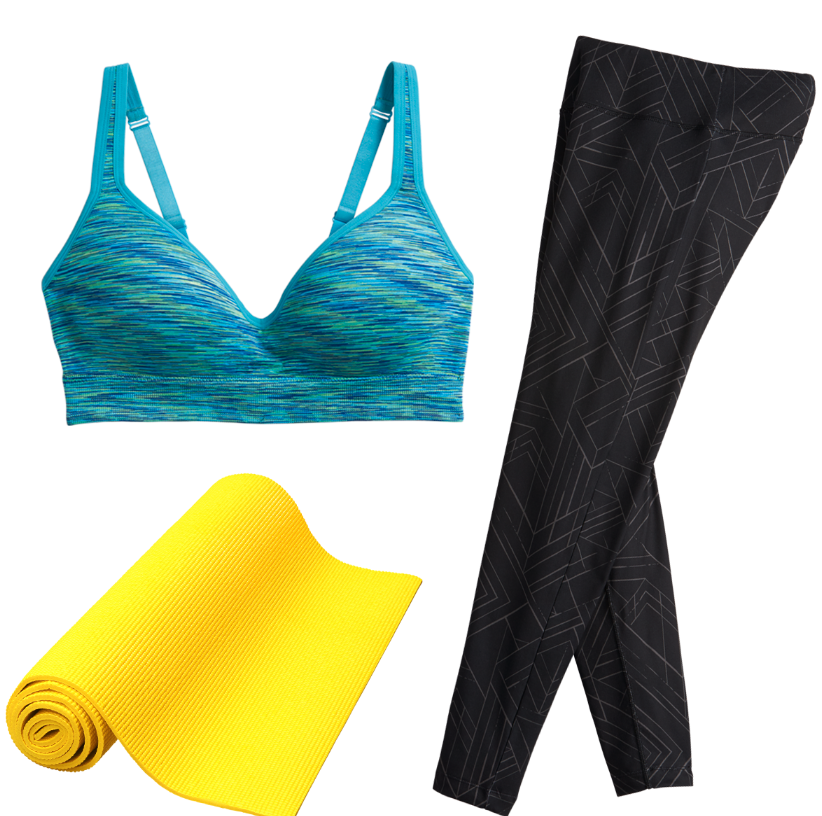 "Quiet Please"
Loves: Peace and contemplation
Can be found: In a quiet corner with a book and chamomile tea (when you get the chance)
Perfect workout: Yoga
You're a master of the downward-facing dog, Queen of mantras and love finding your "inner sanctum". Get on the mat with a medium-support sports bra – our Multi-way Molded Cup sports bra in space dye is particularly zen – and a pair of Essential Leggings with stretch to keep you moving.
The Perfectionist
Loves: Smashing goals
Can be found: In the office (long after hours…)
Perfect workout: Running
Your personal best is just another number to beat and there's nowhere that's more satisfying than out on the track. To keep you cool and dry, you'll need our Zip Front High-Impact, moisture-wicking sports bra  and  a light-weight, Color-block Performance Tank – the perforated back enhances ventilation!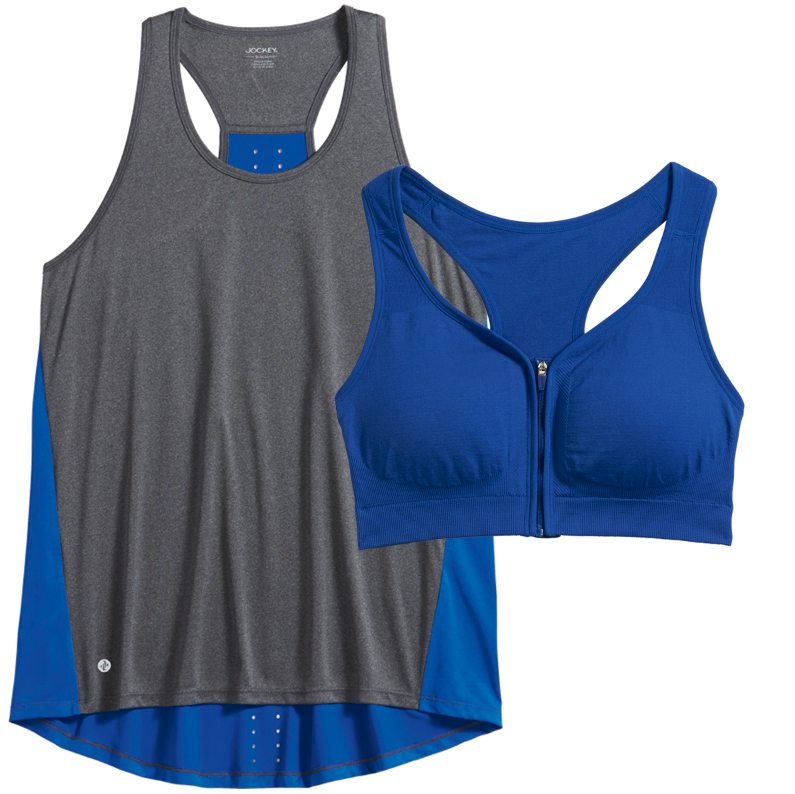 "One More Dance"
Loves: LOUD music and crowded dance floors
Can be found: Front row at the concert (or by the DJ booth in the early hours)
Perfect workout: Zumba
You love to move. You're constantly drumming your fingers on your desk and humming along to the radio (whether you get the lyrics right or not…). Shake yourself into shape at a Zumba class. Your gym gear should include a medium impact sports bra – our Molded Cup with a sultry V-neck will get you in the mood to dance – and Essential Skirted Capri Leggings.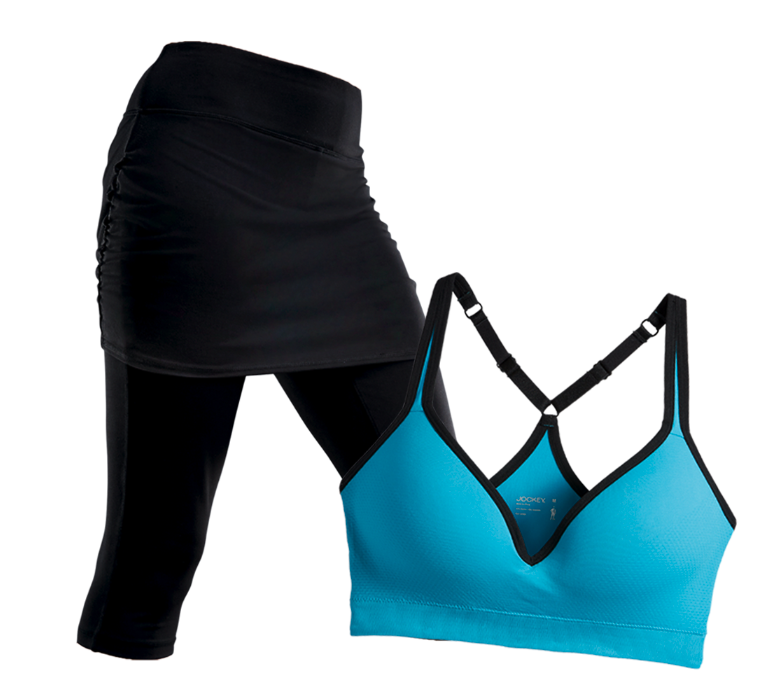 I Love Logic 
Loves: Numbers.
Can be found: Finishing up a Sudoku book on your lunch break
Perfect workout: Circuit Training
Circuit training will satisfy your love for crunching numbers AND get you into pretty decent shape. This high-intensity workout consists of repeating sets of resistance training circuits. Be prepared with a pair of Jockey Sport Stretch Tech Performance Underwear (available in briefs, boxer briefs and midway briefs) and Core Crew tee.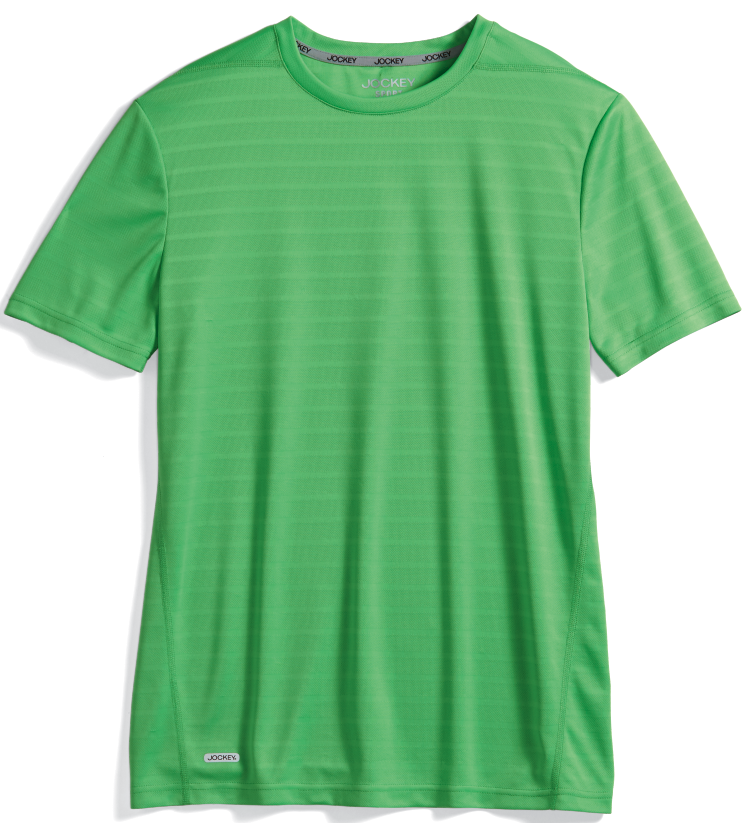 The Team Player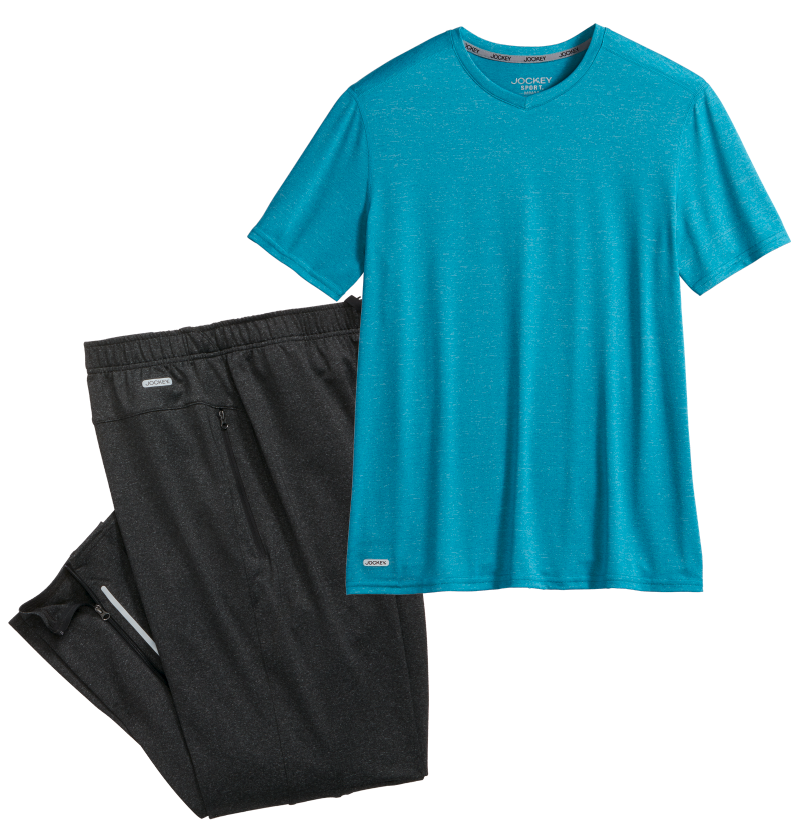 Loves: Team building exercises (secretly, of course)
Can be found: By the water cooler giving coworkers a pep talk.
Perfect workout: A team sport like football or hockey
You love making others feel good about themselves, building bonds and you can list all of your friends' strengths. Join an amateur team, make new friends and get active. Your gym gear should consist of a cool, Performance V-Neck Tee and a pair of comfortable and stylish zippered pants.
The Adventurer
Loves: Discovering new paths to explore.
Can be found: Asia, Europe, South America – who knows?
Perfect workout: Climbing
Get to know new surroundings, fall in love with nature and see some spectacular skylines from a whole new height – rock climbing is the sport for you. Layer up against the elements with our Windbreaker that's packable and light-weight Knit Shorts with pockets.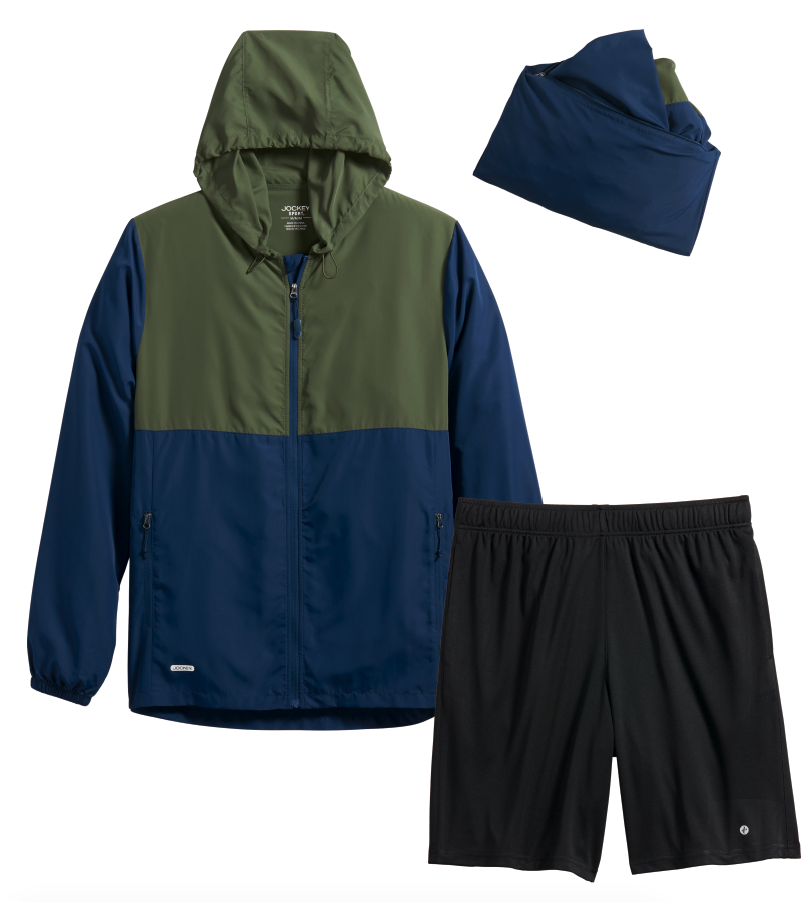 Find anything you want to try? No matter what your fitness routine is, make sure you're activewear is comfortable to you! Shop Jockey.com for our new Men's and Women's Activewear collections!