Just add color | Jewel tones are in
Wondering what hues to wear this season? Try saturated colors like rich greens, deep purples and bold blues—these colors add depth, fullness and striking appeal to outerwear and underwear. Plus, jewel tones complement all skin tones and hair colors.
Mix and match them to create a vibrant, eye-catching look, or pair with basic neutrals for effortless style anyone can pull off.
Here's our top list of jewel tones to try this season.
Sapphire blue
Beat the cold weather blues in this bright, bold shade. Sapphire is a true statement maker—it's vibrant, lively and looks good with just about any other color. It's similar to the blue on the Regal Blue Tang Fish (aka Dory) or the gemstone with the same name.
Get a dose of this hue in the men's outrageous blue Sport Microfiber underwear or several of the Sport Mesh prints, like blue triangle and dot. For the ladies, try intense royal Sporties styles or etched rose No Panty Line Promise® underwear.
Rich and deep, plum is purple's mellower sister. It's softer and more downed down. The royal plum Supersoft Cami and orchid purple Lace Seamfree® bikini showcase this hue's richness, while the smokey purple Elance® Stretch styles offer a brighter, lighter take on the shade.
Men's styles also feature hints of the color—check out the Travel Microfiber Collection in purple stripe, neo orange stripe and neo orange check, as well as Low-rise Cotton Stretch styles in plum liquor.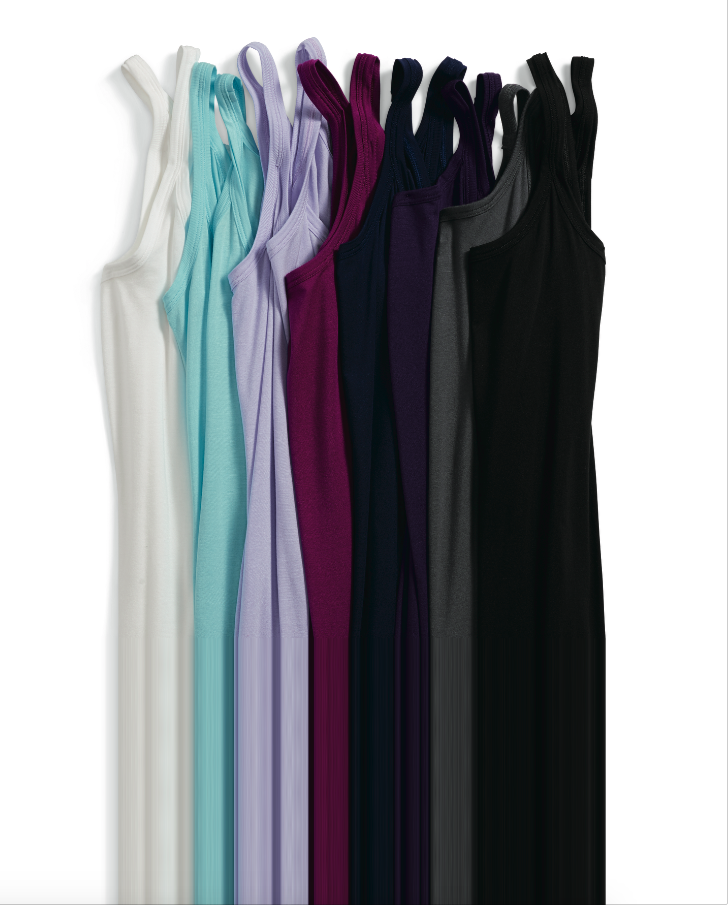 Full-bodied burgundy
Intense and bold, burgundy looks great on everyone. The name comes from its pinkish brown shade, which is the color of the wine with the same moniker. It's also a common color seen in makeup, especially lipsticks and blushes.
Where to find it? The pinot noir Lace Seamfree® underwear offers a darker take on the color, while the berrylicious Supersoft Cami is a brighter version. For him, check out the 5-star Signature Pocket Tee and Long-sleeve Performance Crew Neck in tawny port.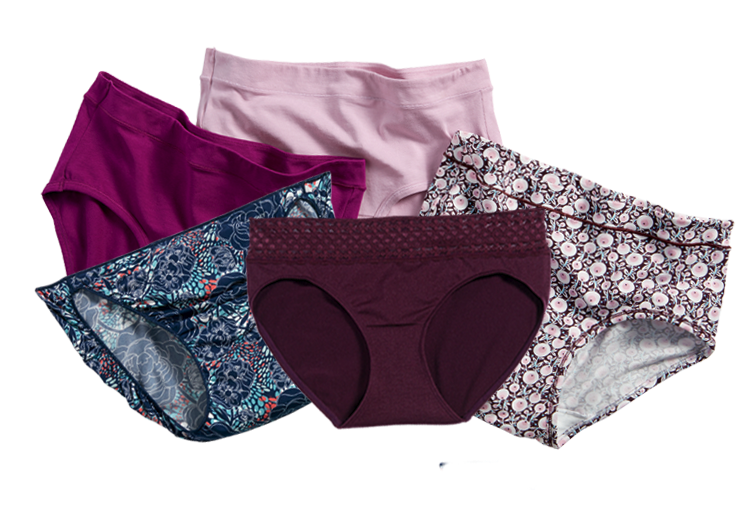 Emerald green
Vibrant and striking, this shade is a real gem. Green signifies balance, harmony and growth—perhaps that's why being outdoors has a relaxing effect.
The shaded spruce Long-sleeve Performance Crew Neck is deep and energetic, while the marine green V-neck Sleep T-shirt is lighter and brighter. The Performance V-neck Tee in deep lake spacedye is spot on emerald.
So, what color are you going to try first? Does plum purple reign supreme? Or are you giving emerald the green light? Whatever you decide, jewel tones shine bright and keep you on trend all season long.
Brighten up your underwear drawer with Jockey Underwear in Jewel Tones.
Shop Men's Underwear on Jockey.com
Shop Women's Underwear on Jockey.com