As the days between now and Father's Day dwindle, people everywhere are wondering what to get for the fathers in their life. Handmade gifts are heartfelt, but why not get him something he really wants? To make the hunt easier for you, we made three groups of common types of dads: active, casual and stylish, and hand-picked some foolproof Father's Day gifts for each! If you need more help, be sure to check out our website for more basics for dad and Father's Day gift inspiration!
The Active Dad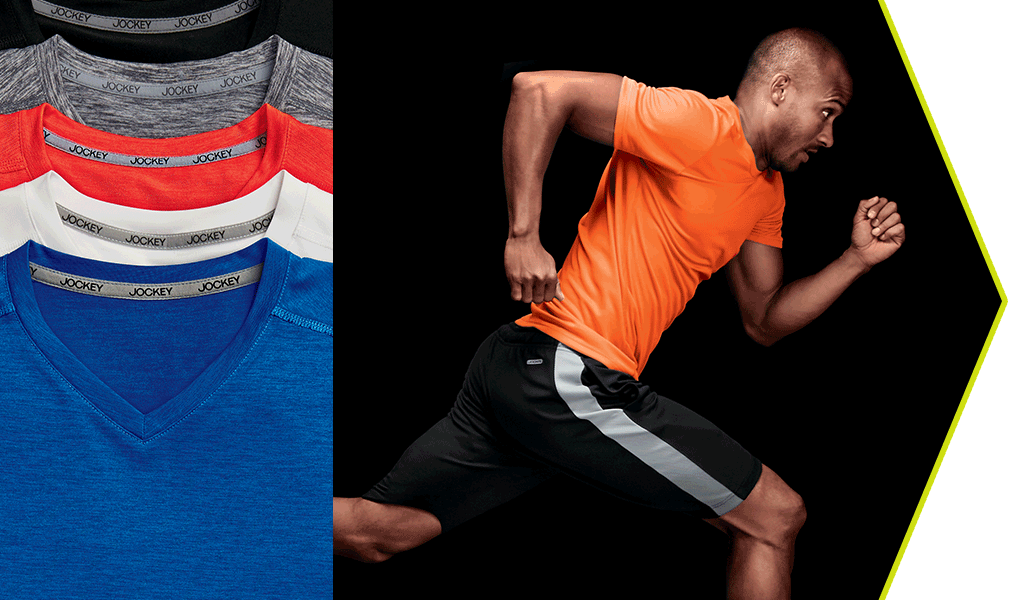 The active dad knows that a healthy lifestyle is the gift that keeps on giving. Luckily for him, Father's Day happens right at the beginning of the summer, just in time to stock up on all the gear he needs to get outside and sweat it out during the warmer months! Jockey's Core Mesh Active Tee comes in seven colors and offers lightweight fabric that wicks away sweat, while our Microfiber Performance Quad Shorts keep him dry and comfortable all day long.
Active dads also love:
A. Jockey Sport Performance V-Neck – with moisture-wicking fabric and flatlock seams to reduce chafing and discomfort
B. Jockey Essential Training Short – featuring stay-dry fabric and side seam pockets
C. Jockey Sport Core Quarter Socks – with arch support that conforms around the foot
For more Father's Day gift ideas, check out the complete collection of products hand-picked for the active dad.
The Casual Dad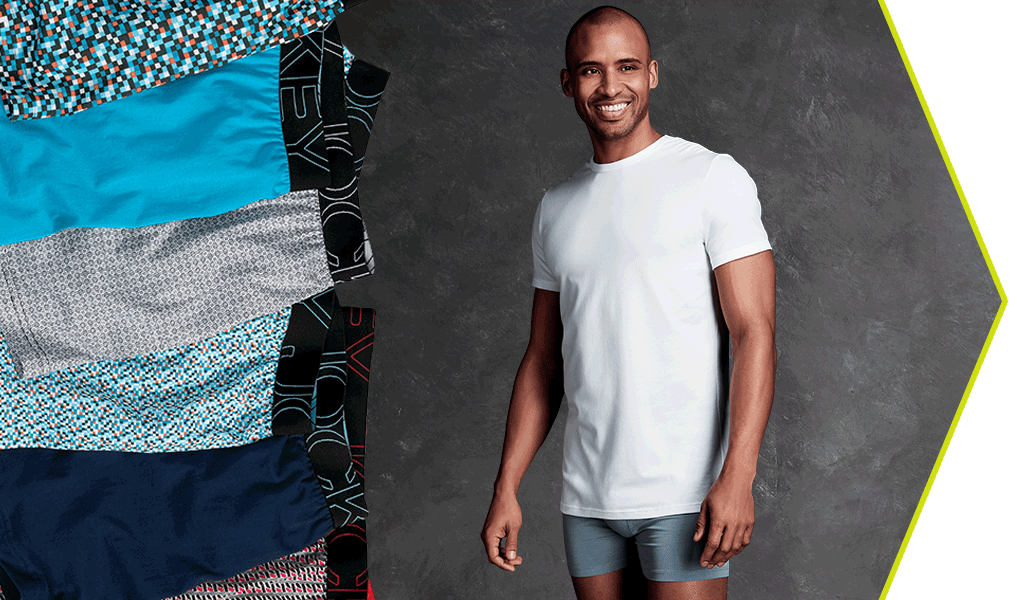 Father's Day breakfast in bed? Yes, please! The casual dad is all about comfort. Jockey's Classic Crew Neck and Classic V-Neck T-Shirts come in Big & Tall Man sizes, roomy enough for every dad to be super relaxed on his special day. Our new ACTIVEBLEND Knit Boxers come in six colors and feature a lower-rise fit, perfect for anyone who takes pride in their time of relaxation.
Casual dads also love:
A. Jockey V-neck Sleep T-shirt – featuring soft, light cotton blend fabric
B. Jockey Classic Full Cut Boxer – comes in a pack of four, offers an extended length to keep you covered
C. Jockey Jogger Pant – with a relaxed style and drawstring waist
For more Father's Day gift ideas, check out the complete collection of products hand-picked for the casual dad.
The Stylish Dad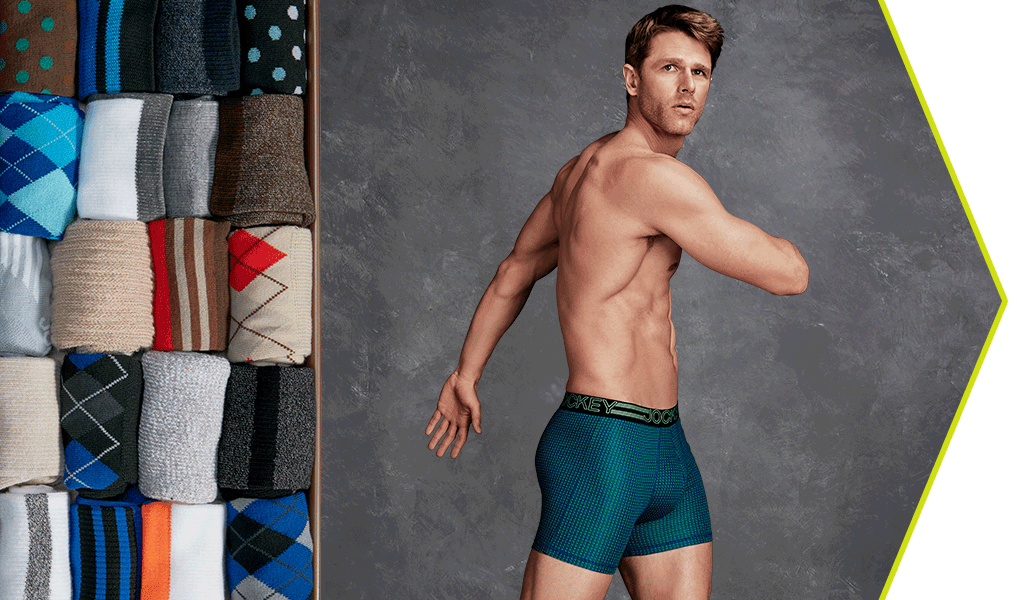 The stylish dad is confident and bold. He doesn't shy away from vivid colors or daring patterns, which are perfect for pairing with summertime brights. Father's Day gifts are a great way to help him show his true colors – quite literally! He'll love our 3-pack of Microfiber Boxer Briefs, which feature a no-fly design and come in both colorful and neutral options. Our new Sunrise Coast Surf Shorts can help the stylish dad express himself at the pool this summer, and offer lightweight, quick-drying fabric with built-in mesh briefs for extra support.
Stylish dads also love:
A. Jockey Bahama Islands Trunk – constructed from soft cotton-modal fabric for comfortable fit and feel, plus an incredibly soft waistband for ample stretch
B. Jockey Microfiber Midways – with STAYNEW technology, helping colors stay brighter and last longer
C. Jockey Fashion Color Block Stripe Crew Socks – features a bold stripe pattern, with three different color options
For more Father's Day gift ideas, check out the complete collection of products hand-picked for the stylish dad.