Bit by the travel bug? We've got the pair to pack

Let's be real: there's always a good reason to hit the road. Maybe you've been daydreaming about a tropical getaway for a little too long; perhaps it's now or never for that weeklong camping trip; or it could just be that it's Monday morning and nothing seems more appealing than getting outta dodge.
We get it. We've been there. And we say, just go for it. But, before you do, here's 5 reasons why you can't afford to forget Jockey® Travel Microfiber underwear on your next trip.
1. The comfort level is off the charts.
The fabric is really (we mean really) soft, lightweight and breathable with a bit of stretch to fit just right. Whether you're sightseeing around town, exploring the great outdoors or sitting in business meetings, this pair has you covered for all-day comfort.
2. They dry super-fast.
Just wash 'em with soap and water, ring out and hang to dry. Voila, they are ready for tomorrow's adventure.
3. See ya wrinkles.
As if the fabric couldn't get any better, it also resists wrinkling to lie flat and smooth on your body.
4. Save on space.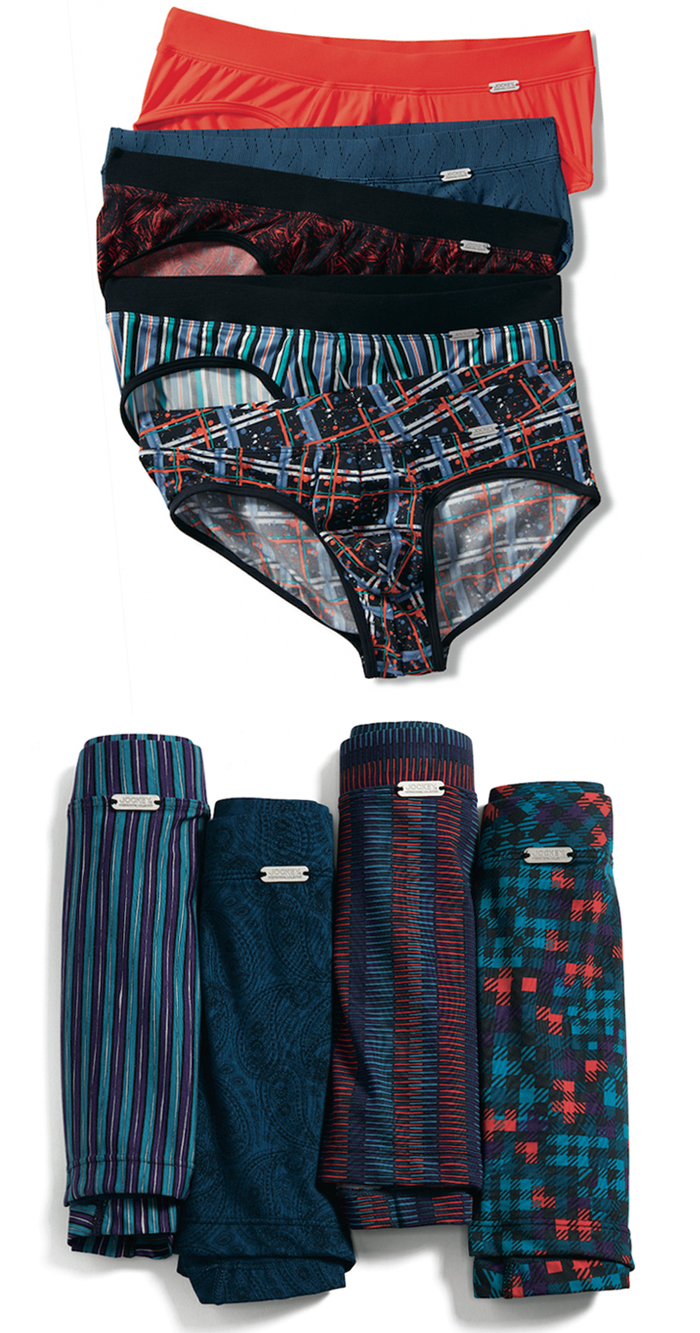 Jockey® Travel Microfiber underwear come in smaller silhouettes —a trunk and a brief (a boxer brief was recently added to the collection)—so they won't take up too much room in your bags.
5. The prints are awesome.
They're vibrant, bold and dynamic. Stripes, paisley, checks, swirls… you name it, we've got it.
So now that you're set on what underwear to pack (whew!), the big question remains… where are you heading?
Shop Jockey® Travel Microfiber underwear and t-shirts on jockey.com – Shop Now